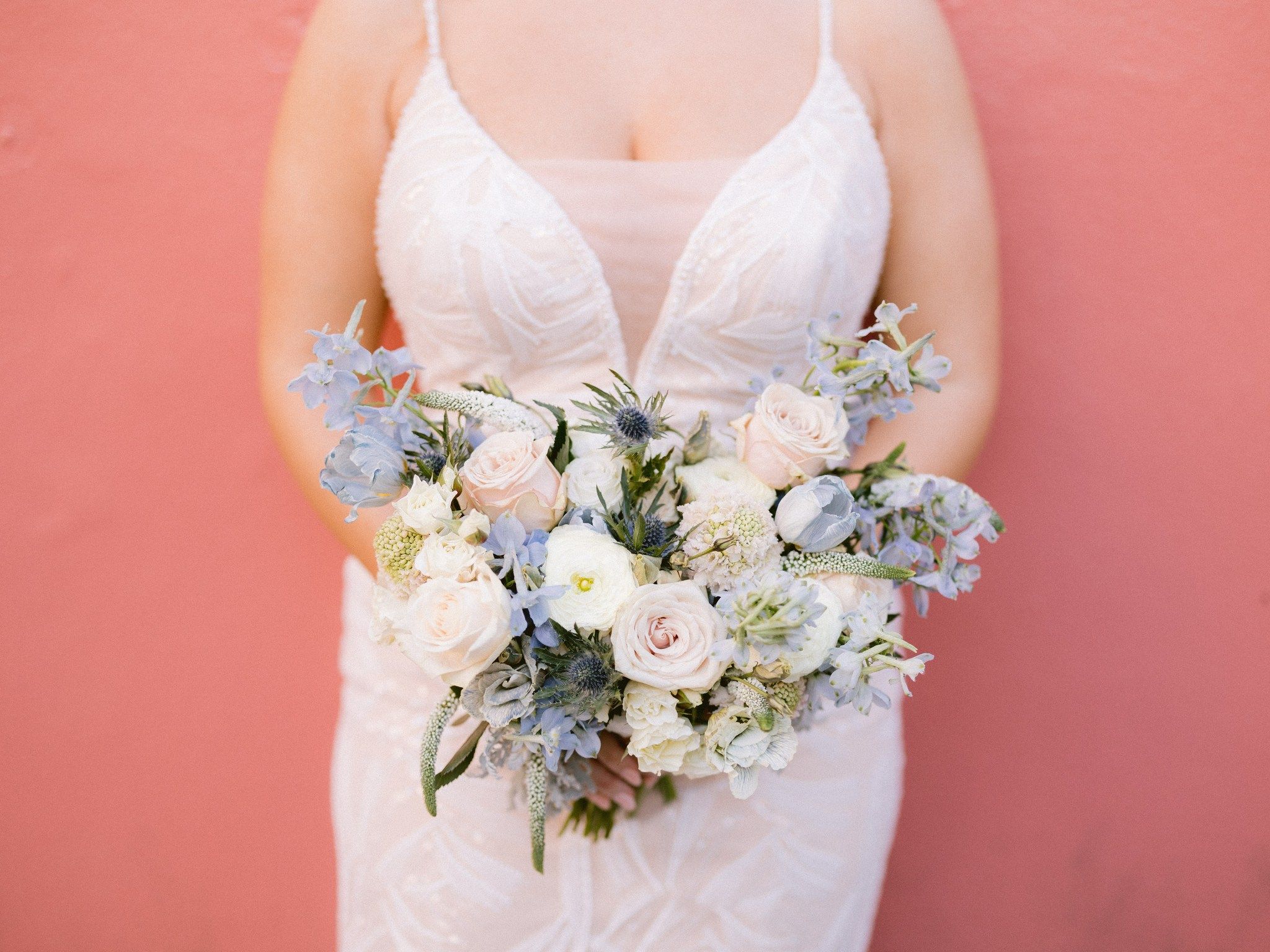 When she told me she wanted to elope in New Orleans, I was so excited! New Orleans is one of my favorite cities, so to create wedding florals in New Orleans? Amazing. Her color palette of white, cream, blush, and dusty blue with minimal greenery is a favorite, too!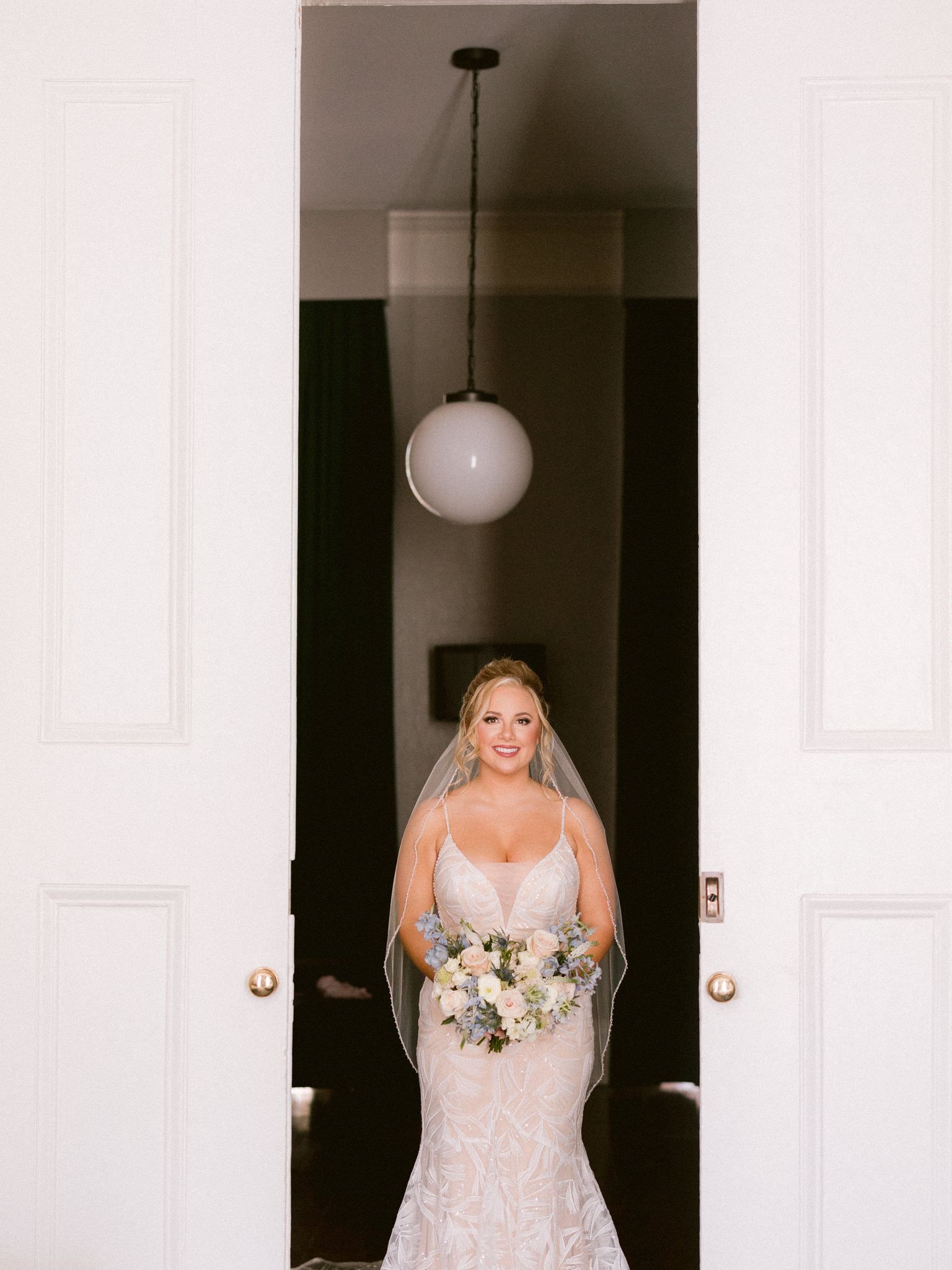 Because I also do hair & makeup, I was able to serve as both Hope's wedding florist AND her wedding hairstylist & makeup artist!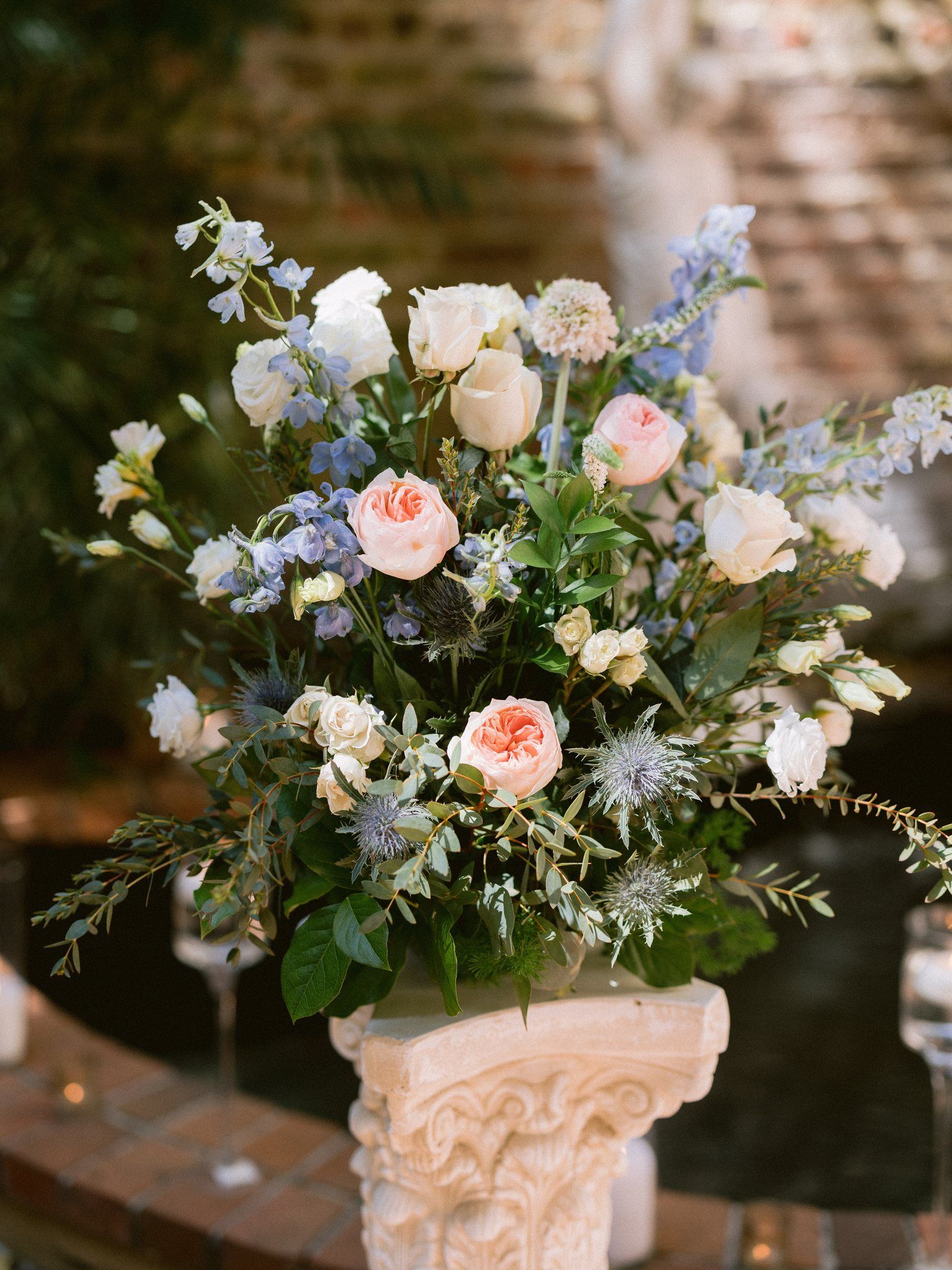 After a short ceremony in the courtyard of their gorgeous hotel in the French Quarter, Hope & Jeff wandered the streets of New Orleans with their photographer.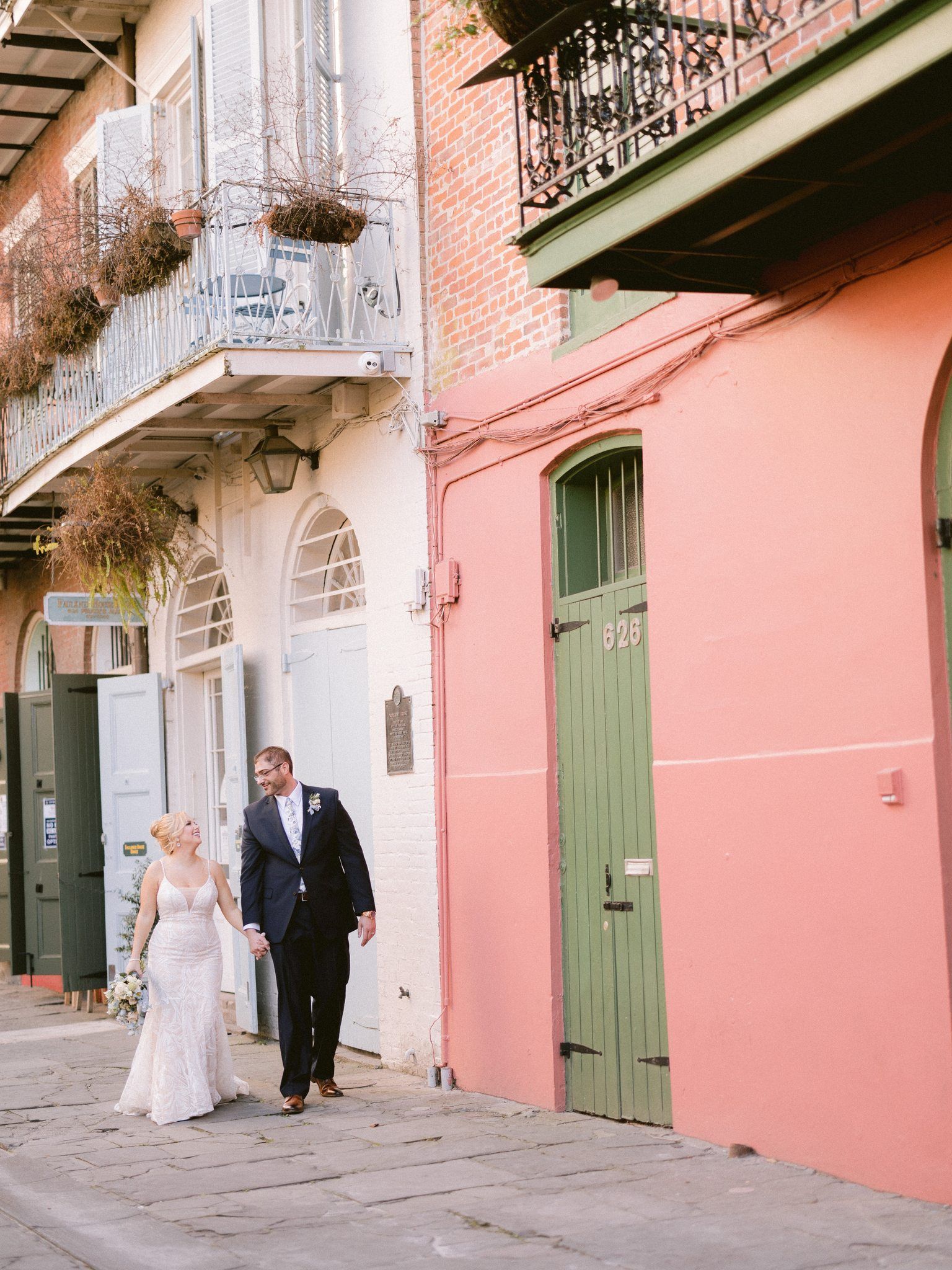 Photographer: Ash Simmons
Hair & Makeup: Jillian Jensen Holt
Florist: Fleur Zoe Florals