Weddings are a celebration of love. A commitment to a life of caring for and growing with your favorite person. I have so many favorite things about weddings, and one of those is seeing the relationships between a bride and her bridesmaids!
I also love seeing how the wedding color palette is solidified by the bridesmaid dresses and the statement that can be made against the venue, the wedding flowers, the hairstyles, the bride's gown, everything!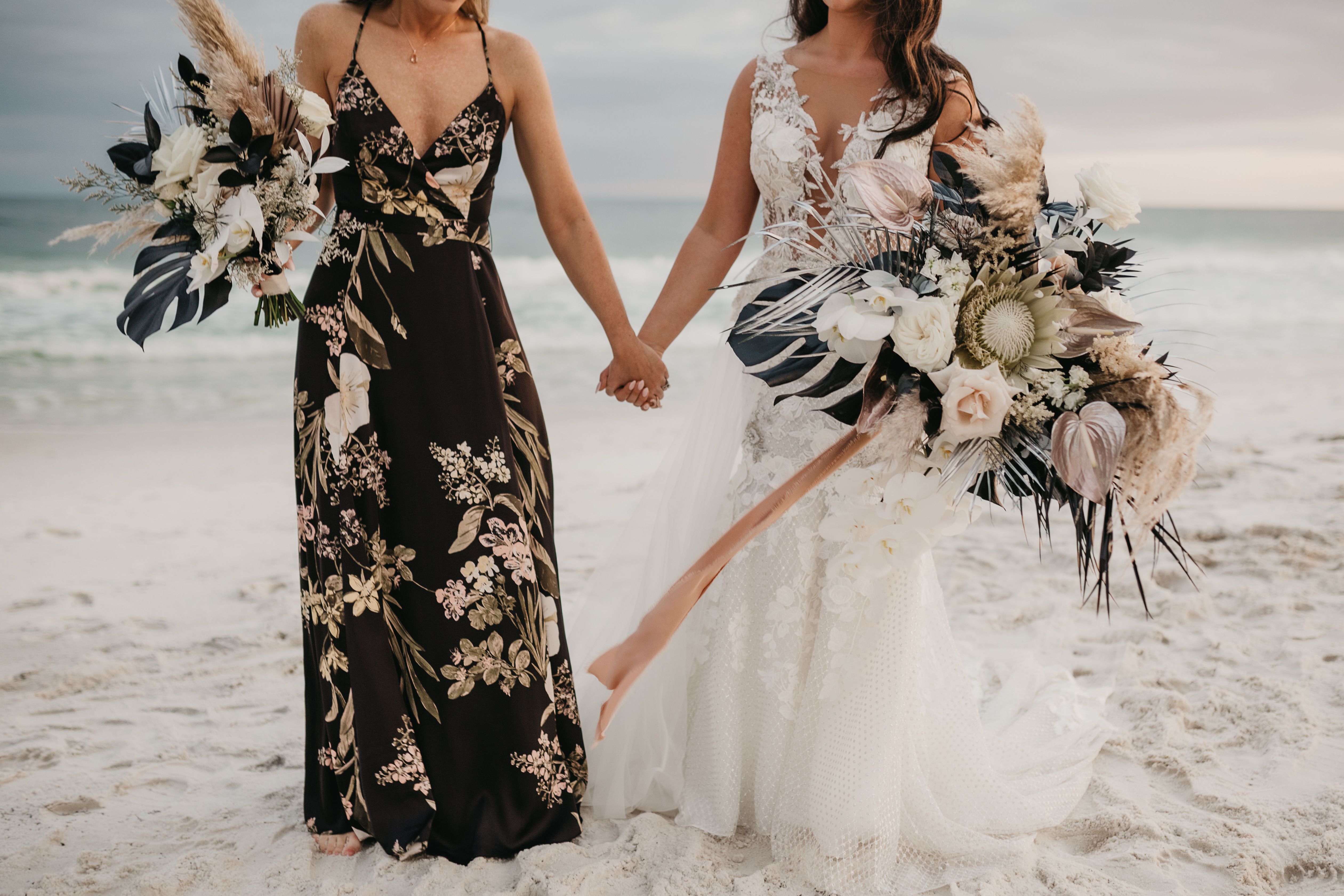 Black is classic, formal, and a fun way to let the bride & flowers POP!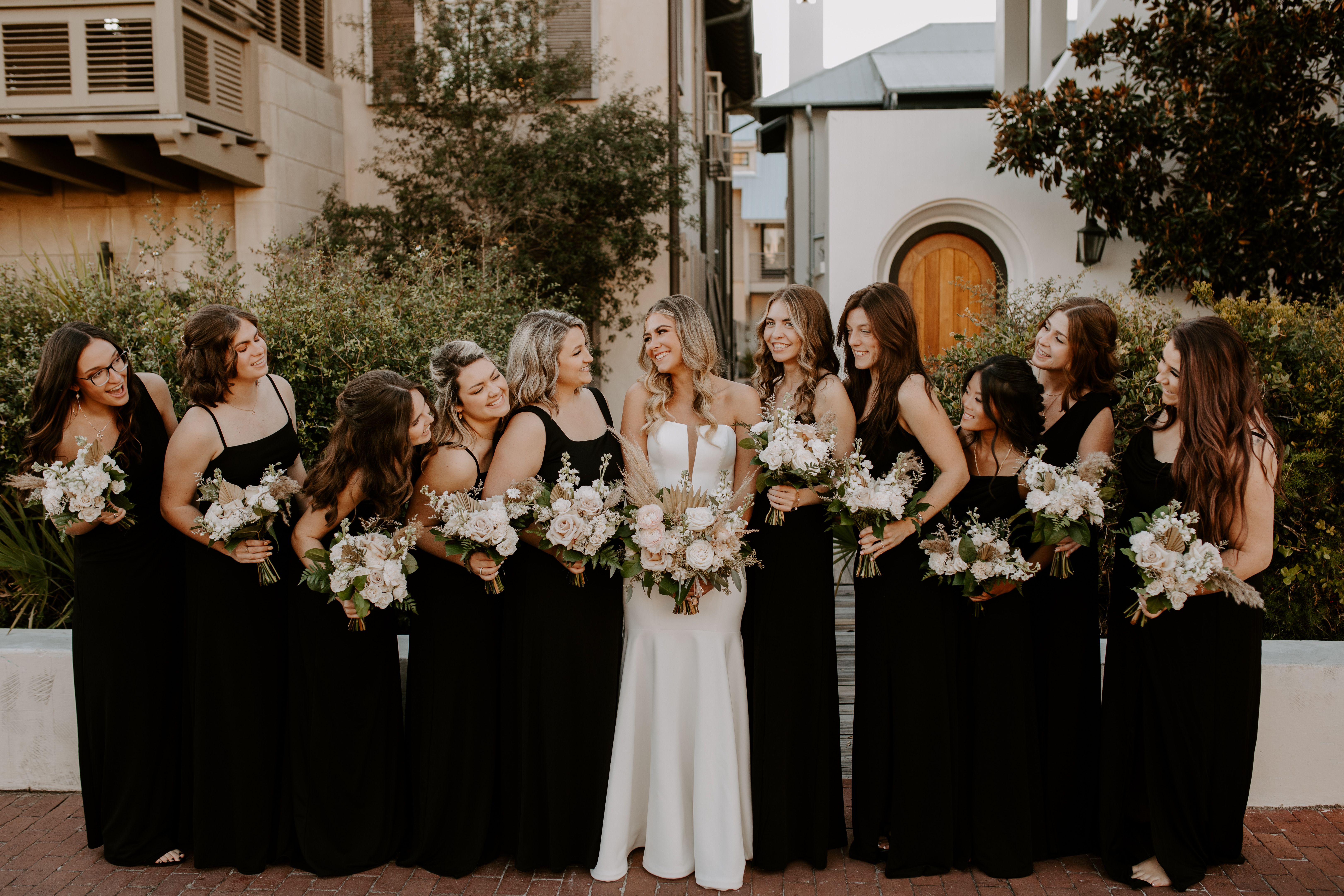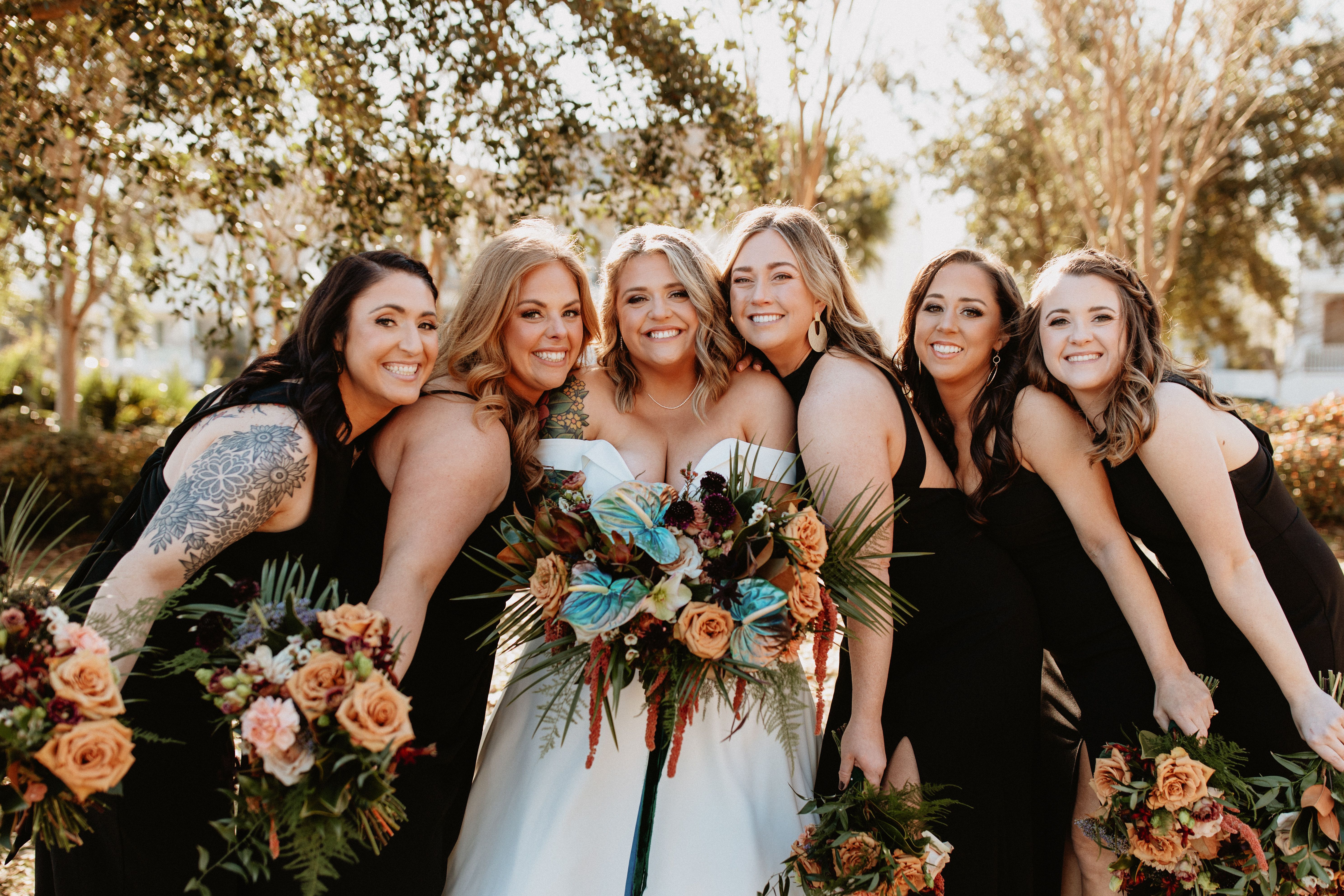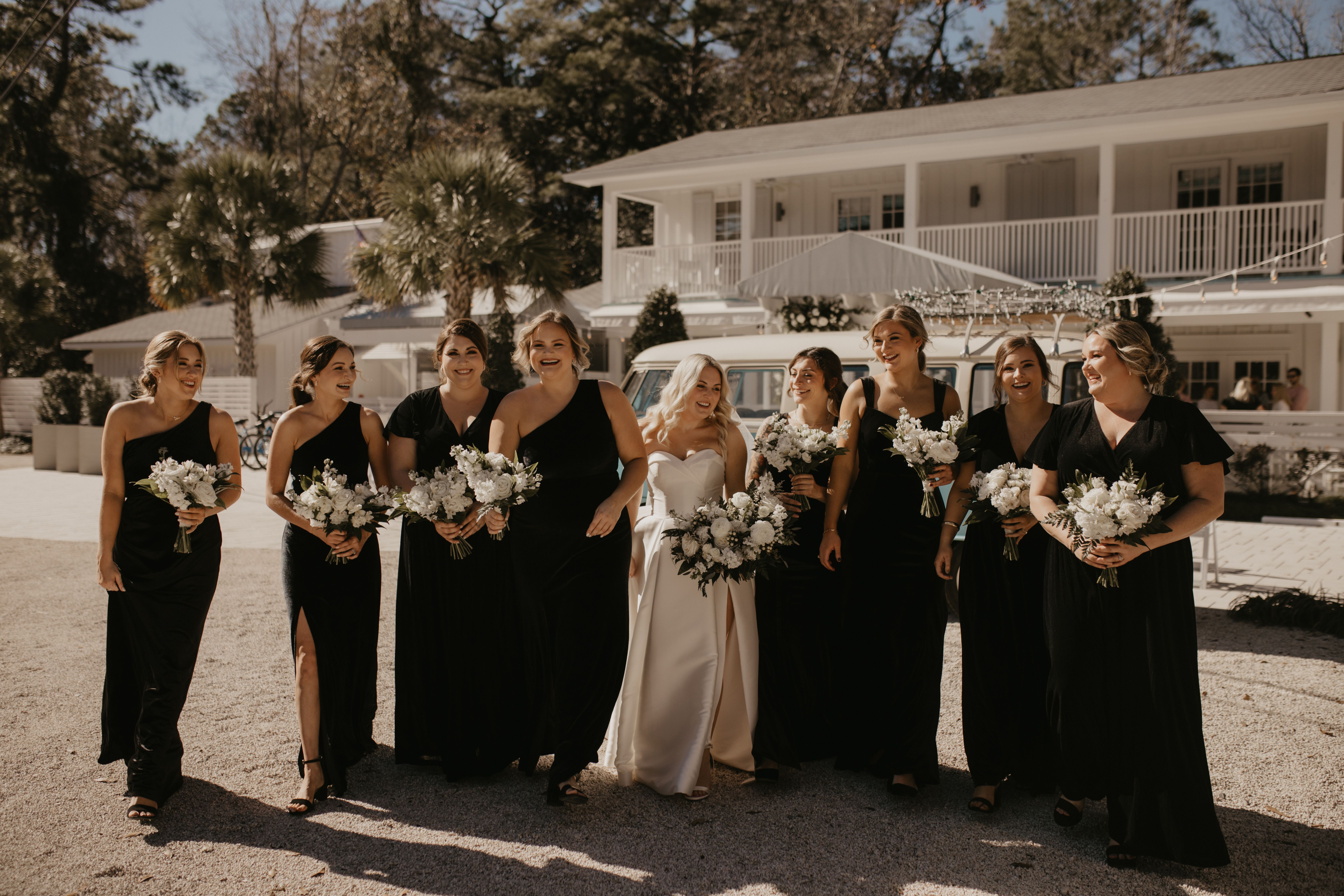 Letting your bridesmaids be your something blue is so sweet!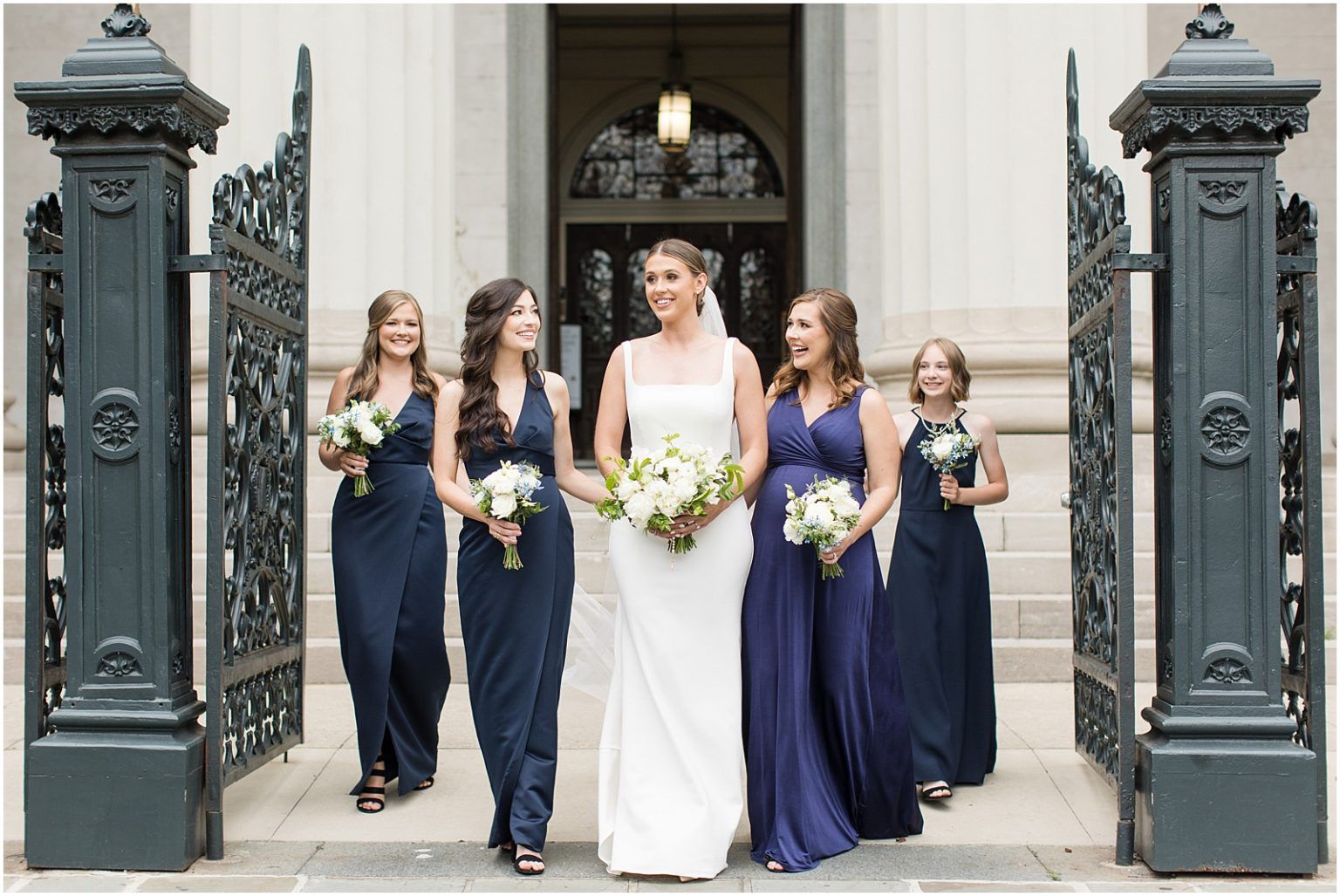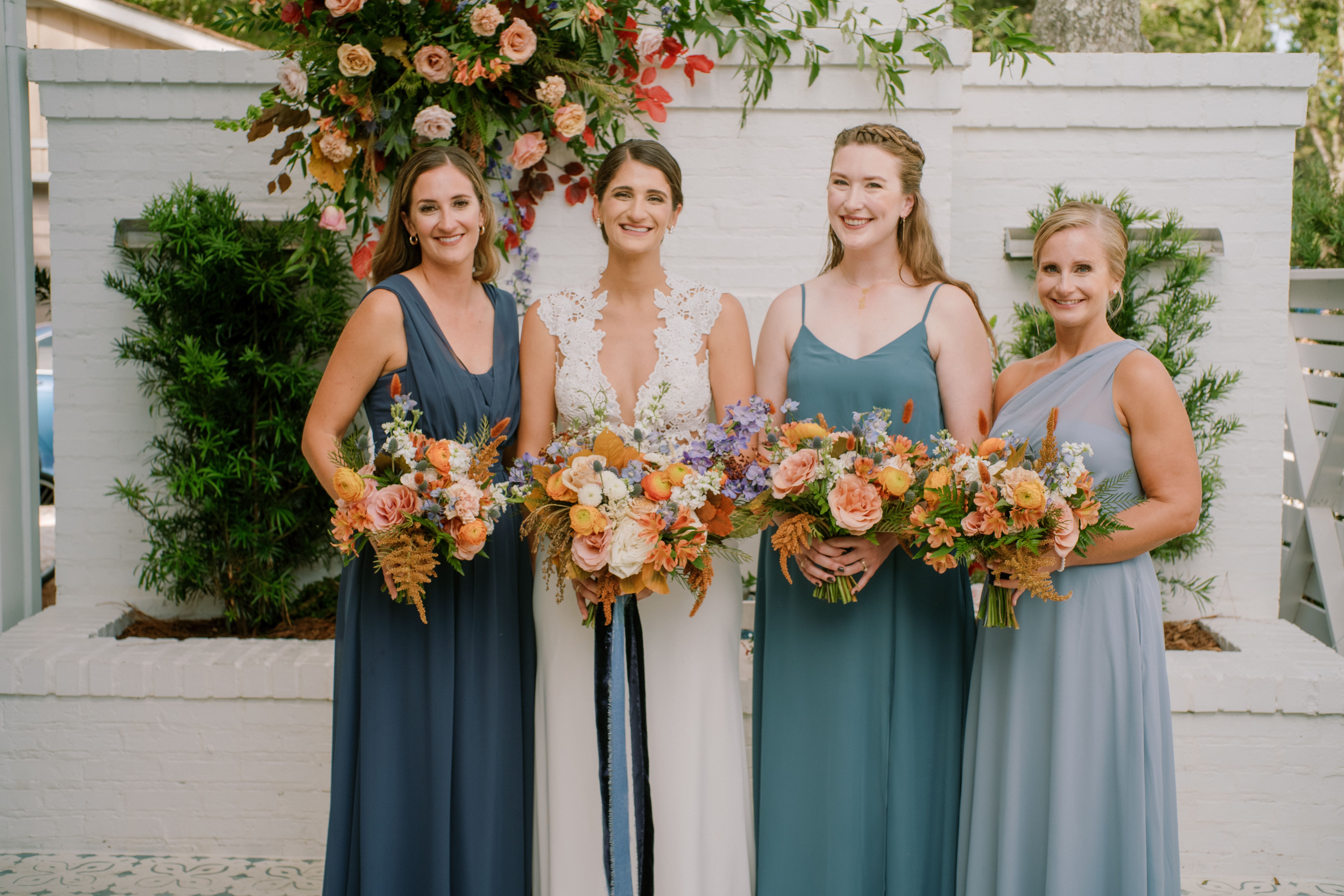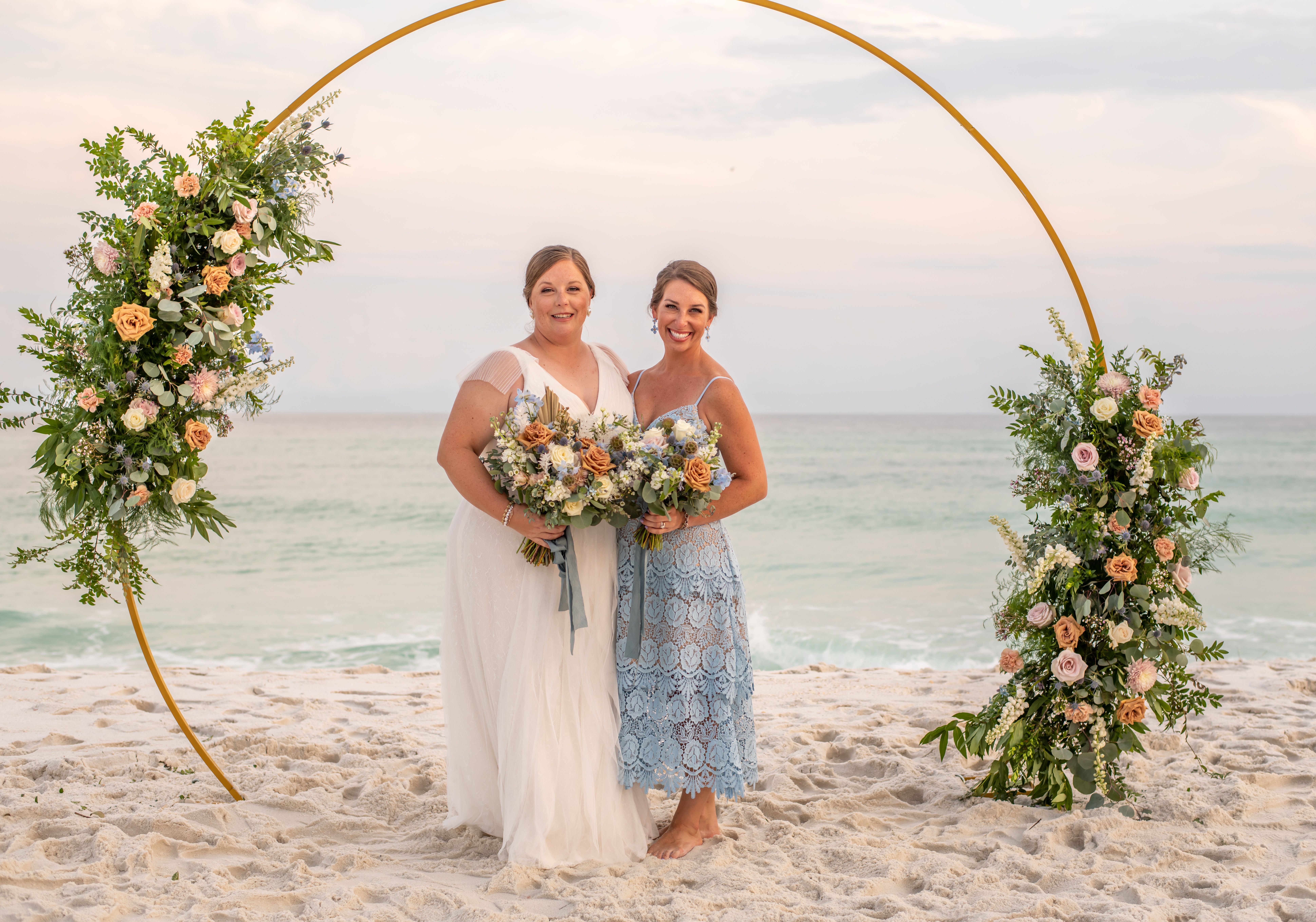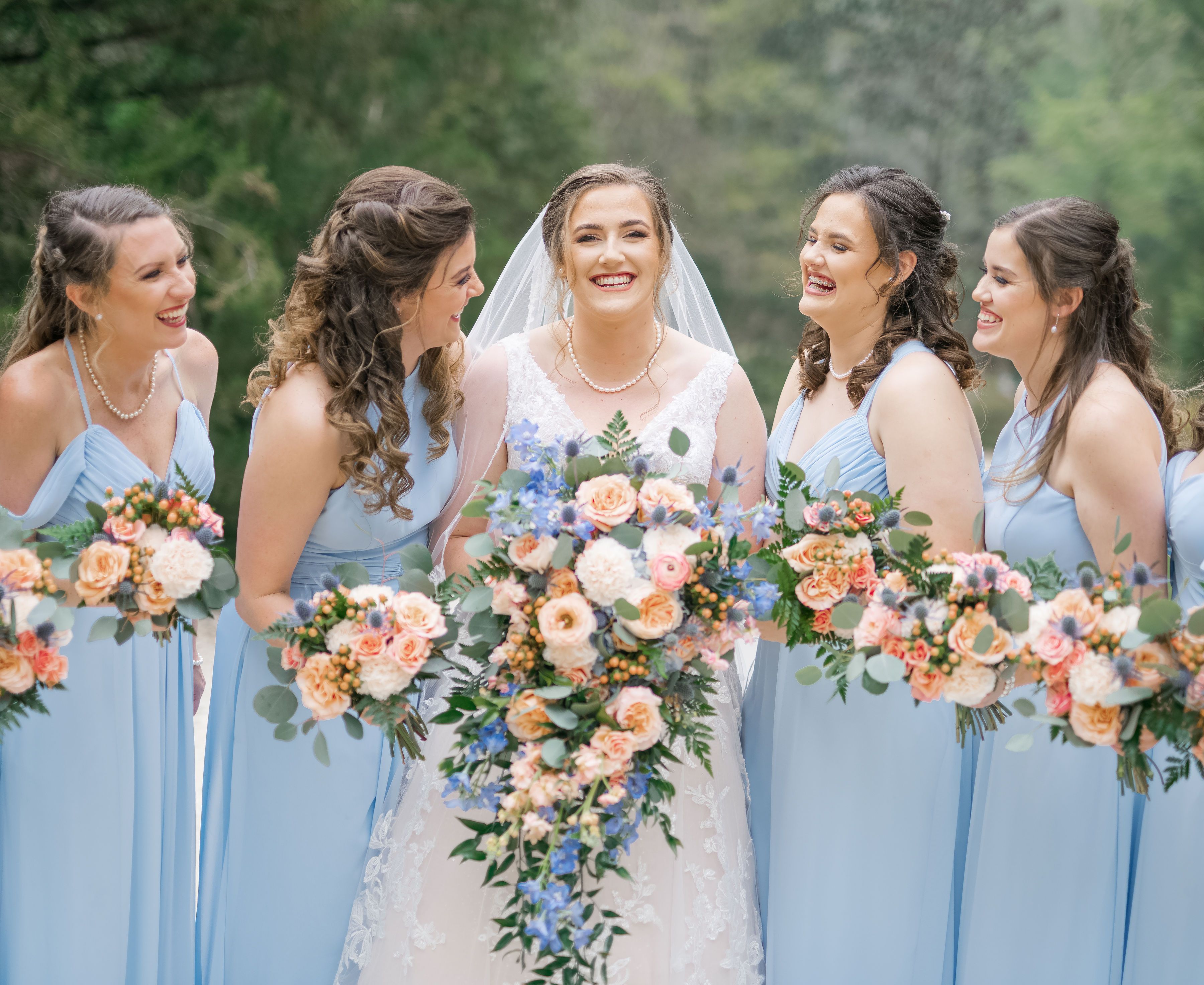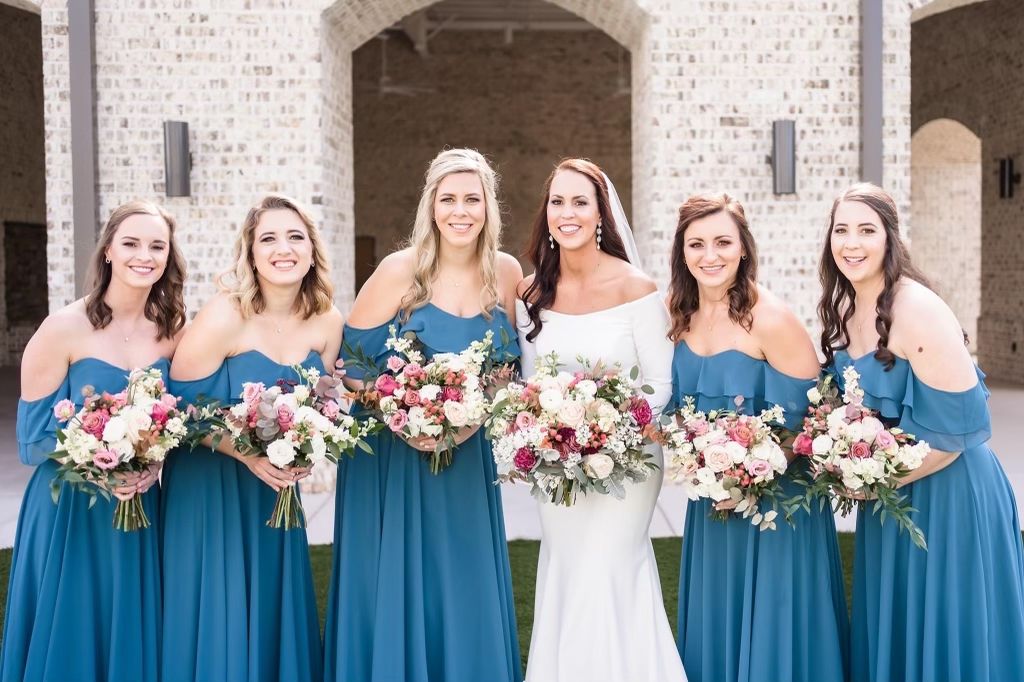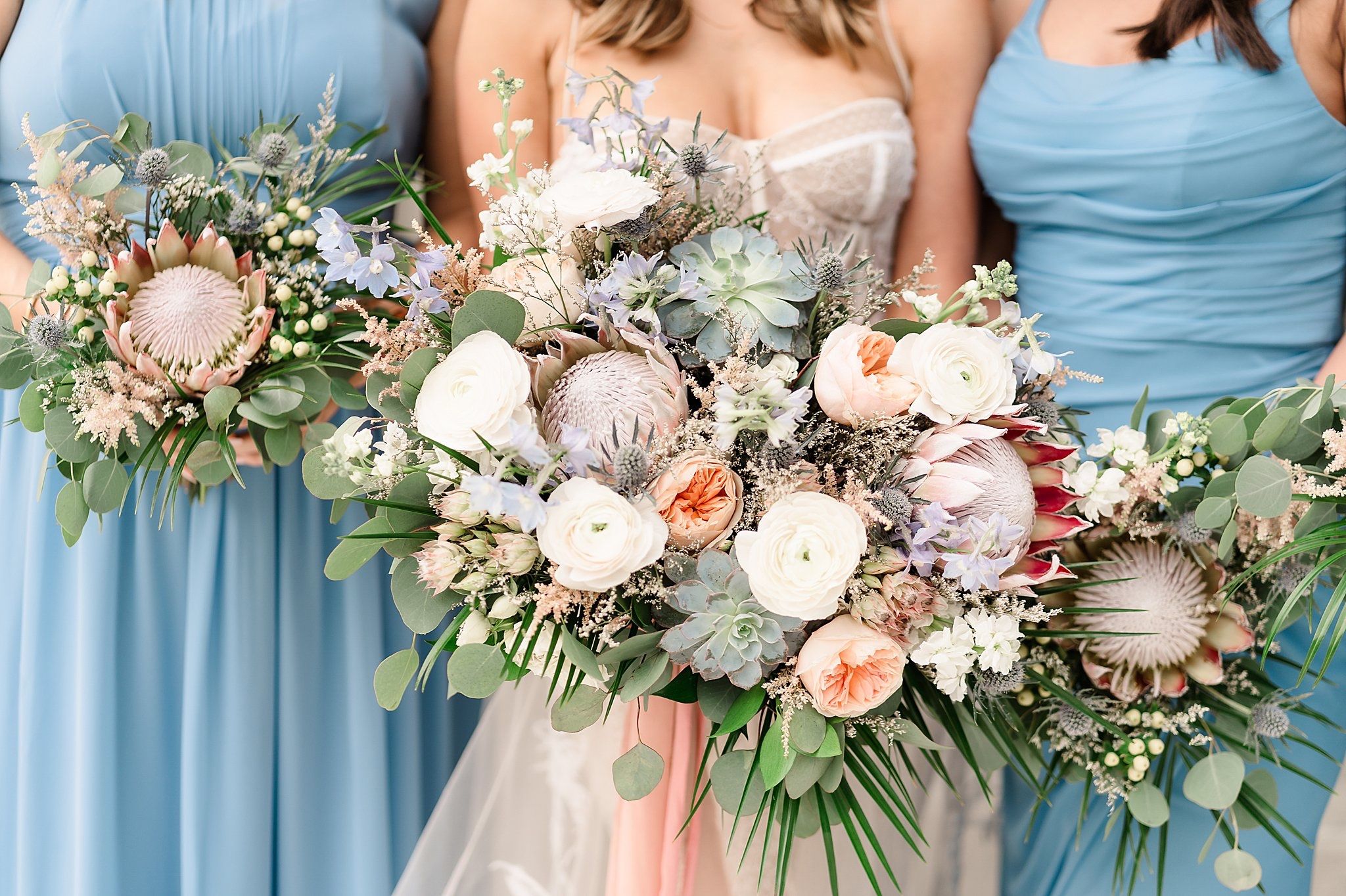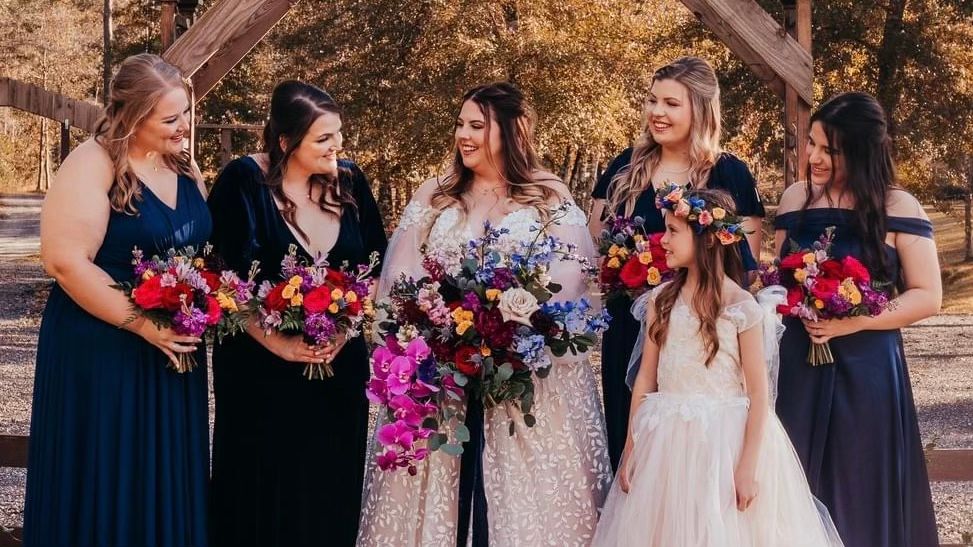 Green always looks wonderful, too! Creating a back drop for florals with softer toned flowers with shades like sage or sea foam or making more of a statement with darker colors for winter. Even a mixture of shades or matching the brides hair - killer!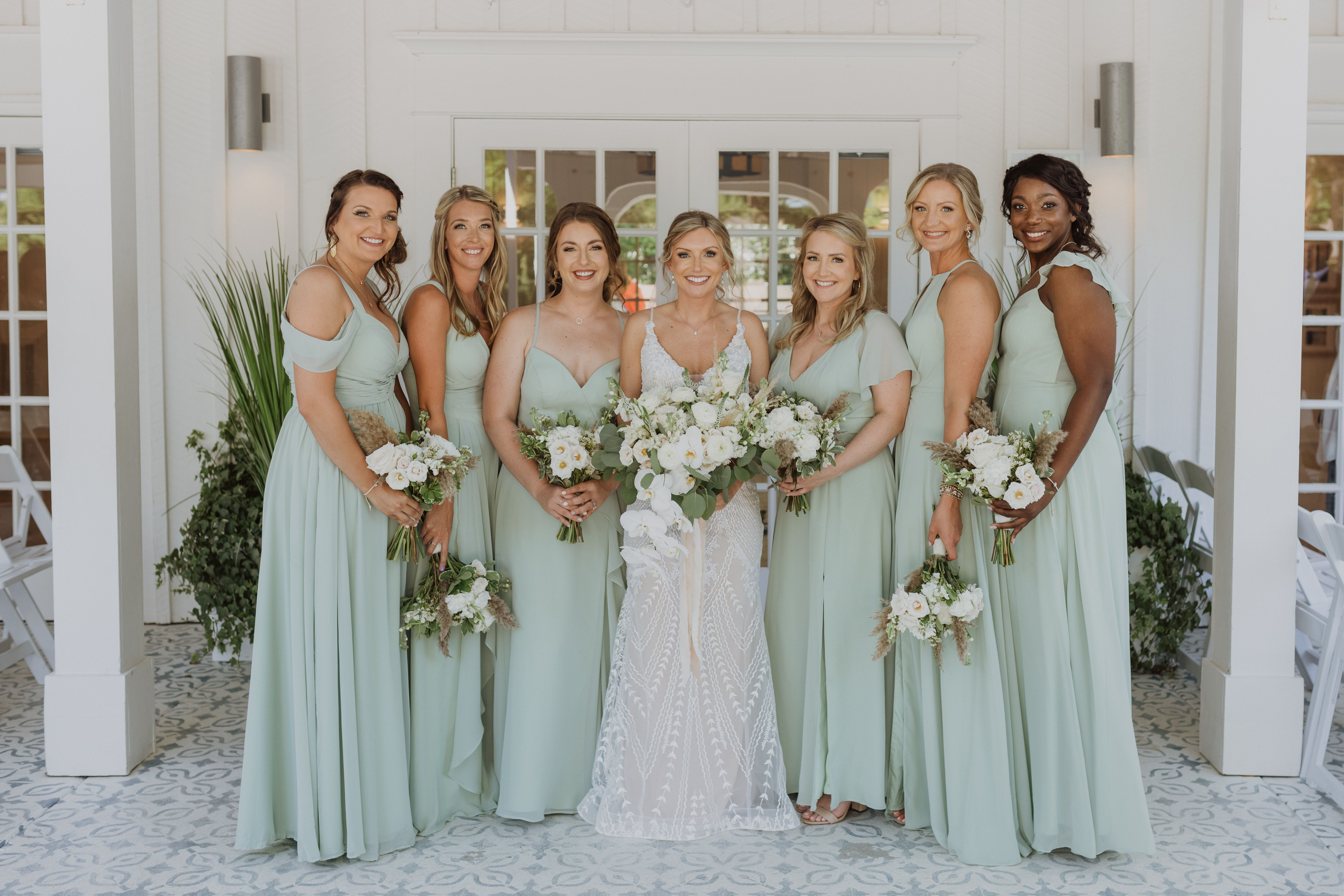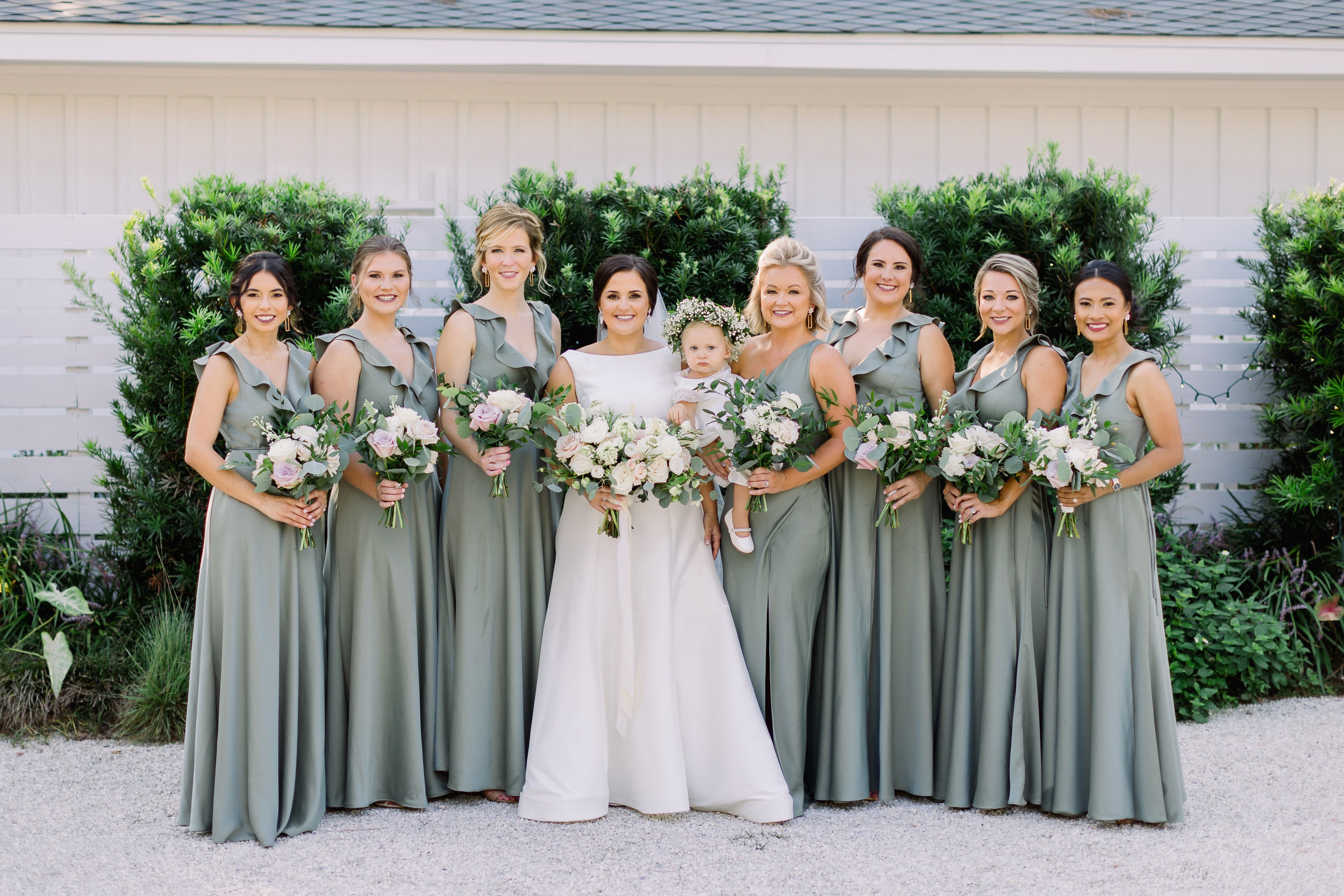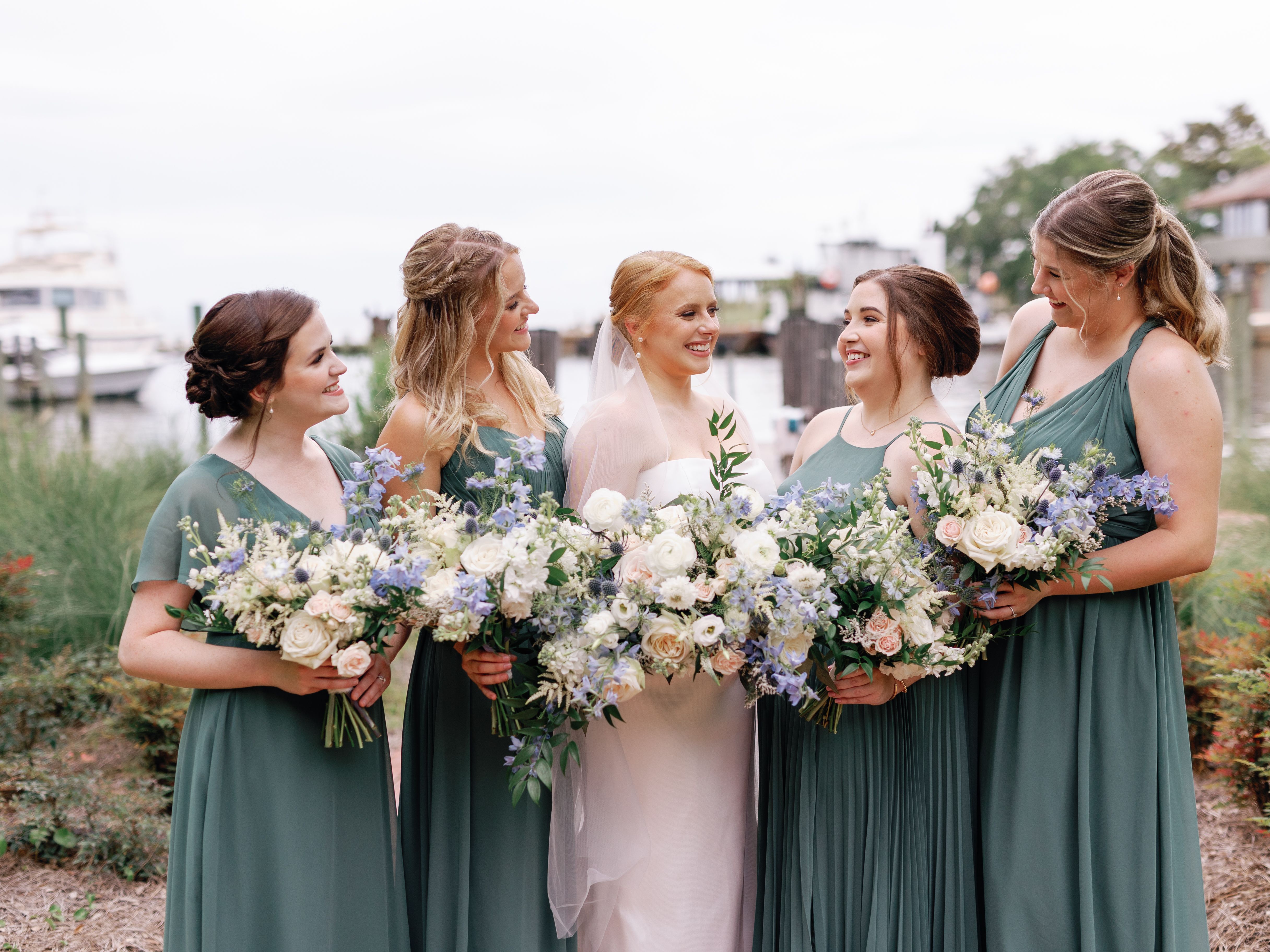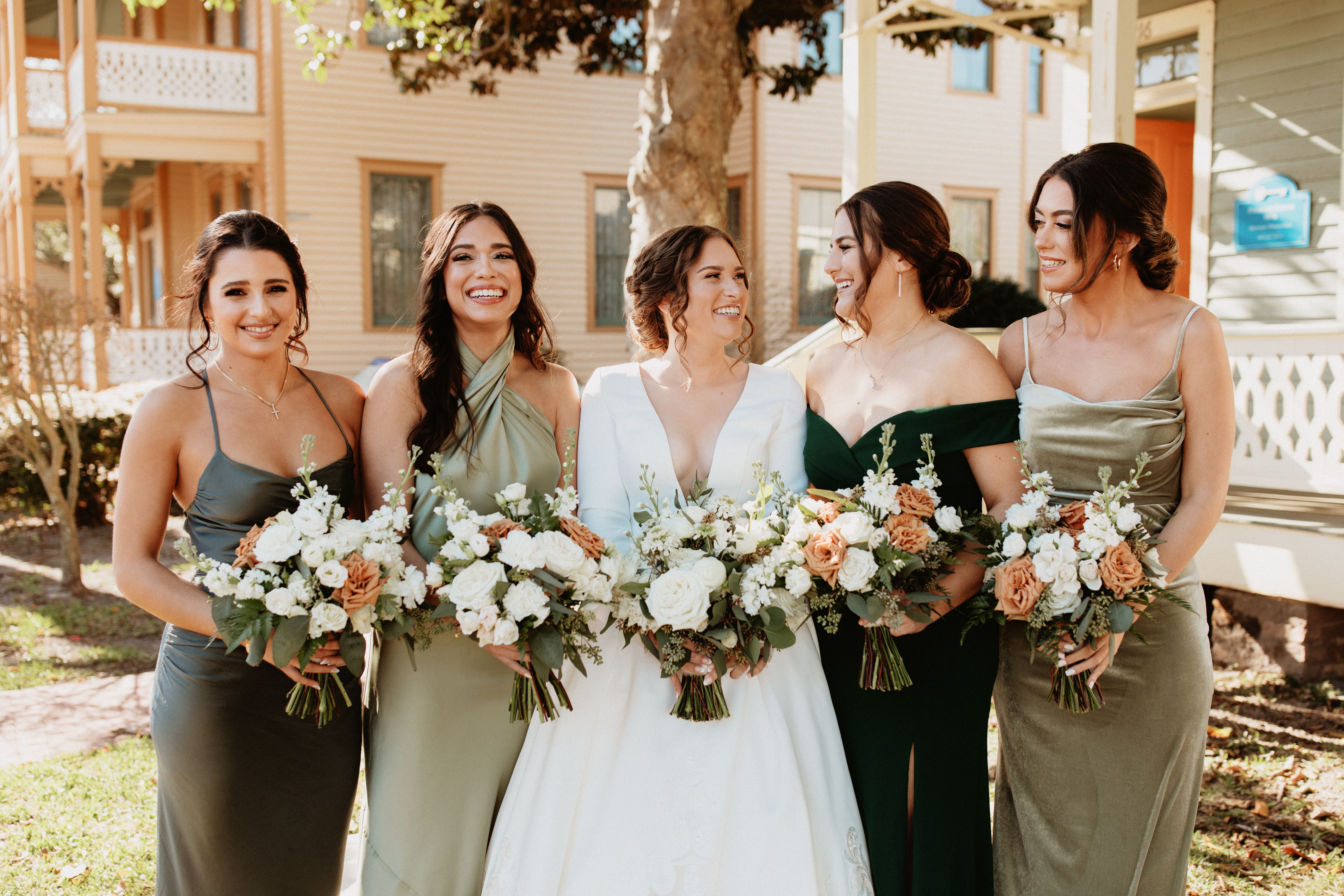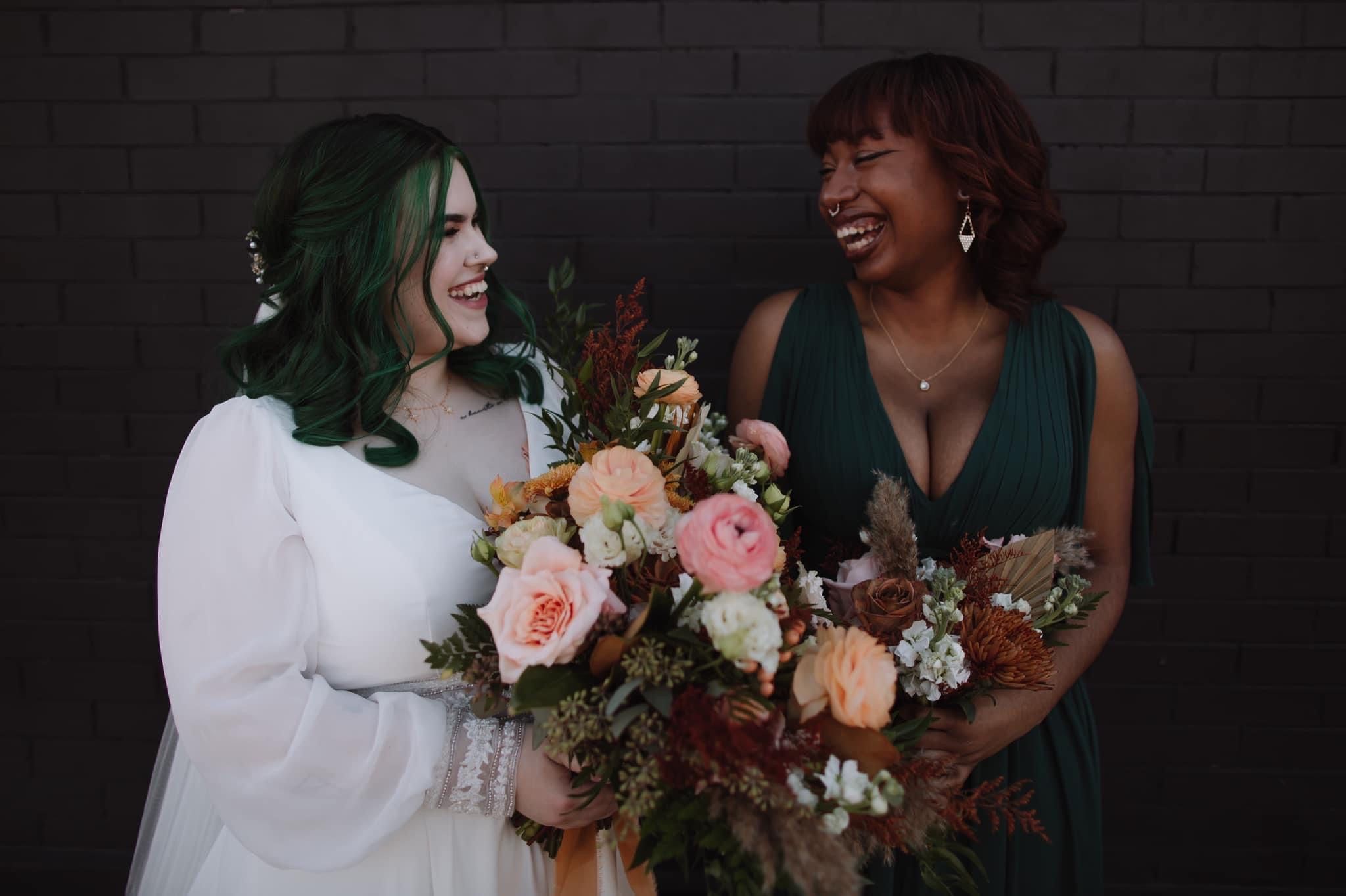 Warmer tones like burgundy or rust are super flattering and fun, too!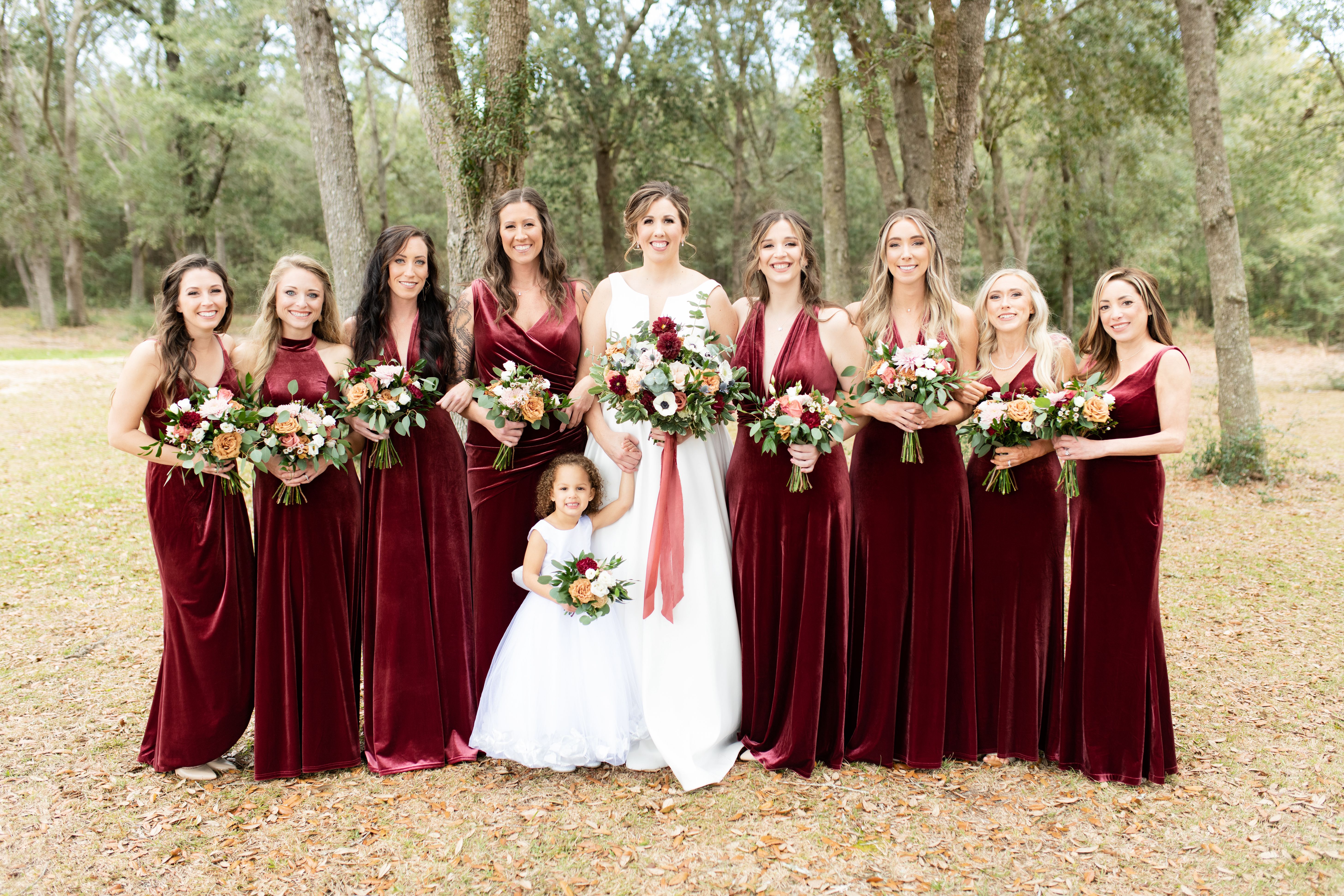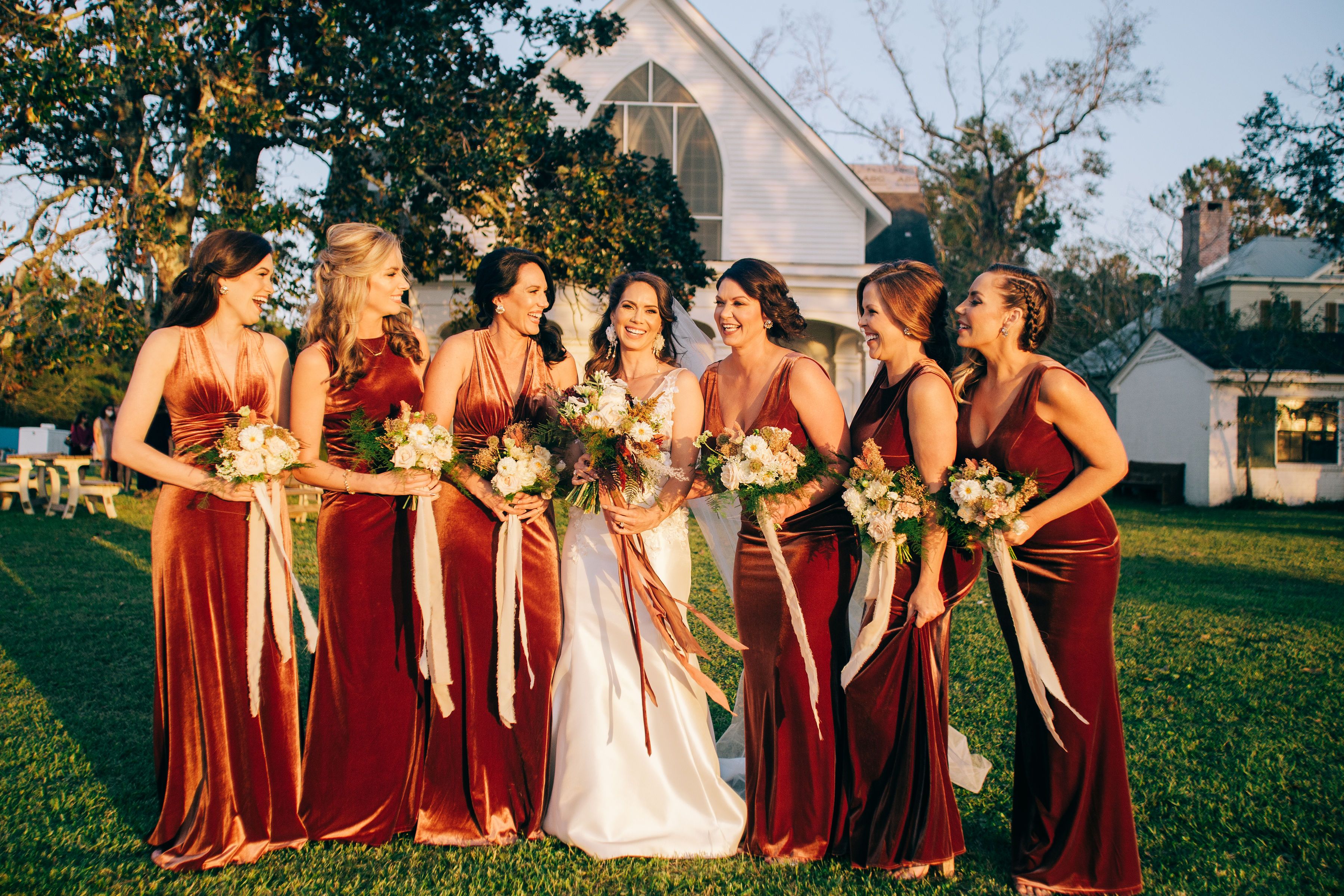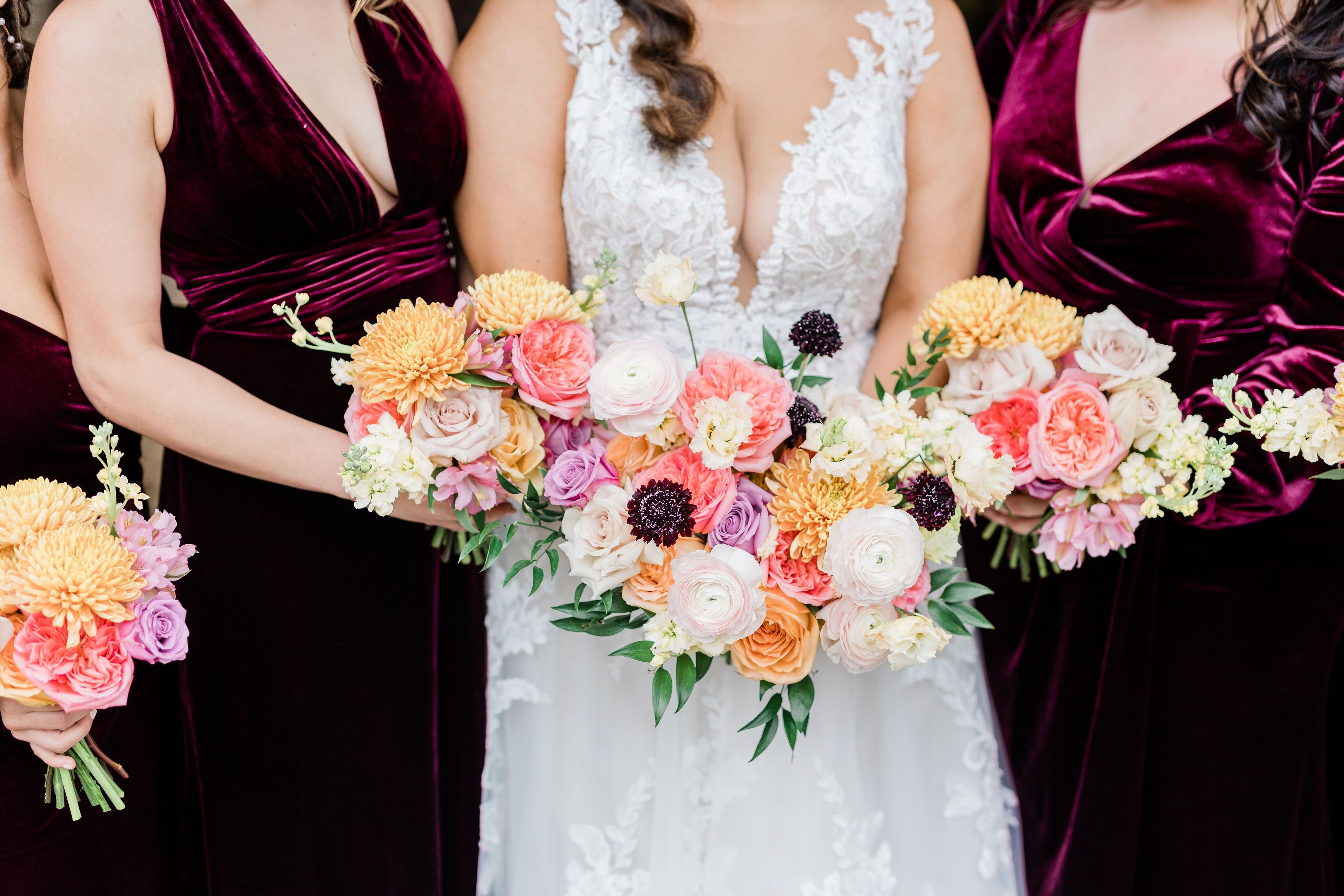 But, the most popular color of all has got to be shades of blush! It's amazing the unique vibe each combination of wedding flowers and style of dress creates!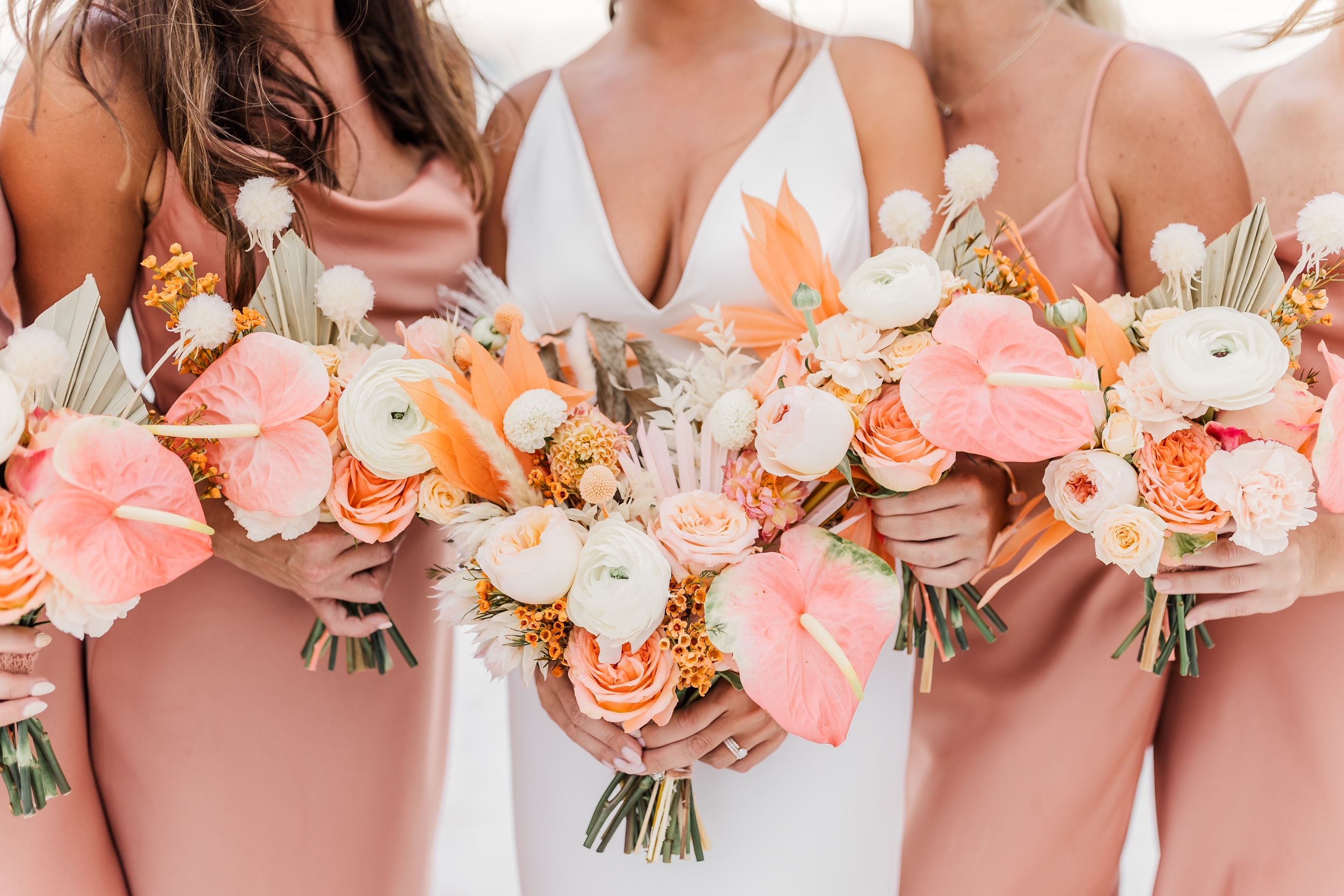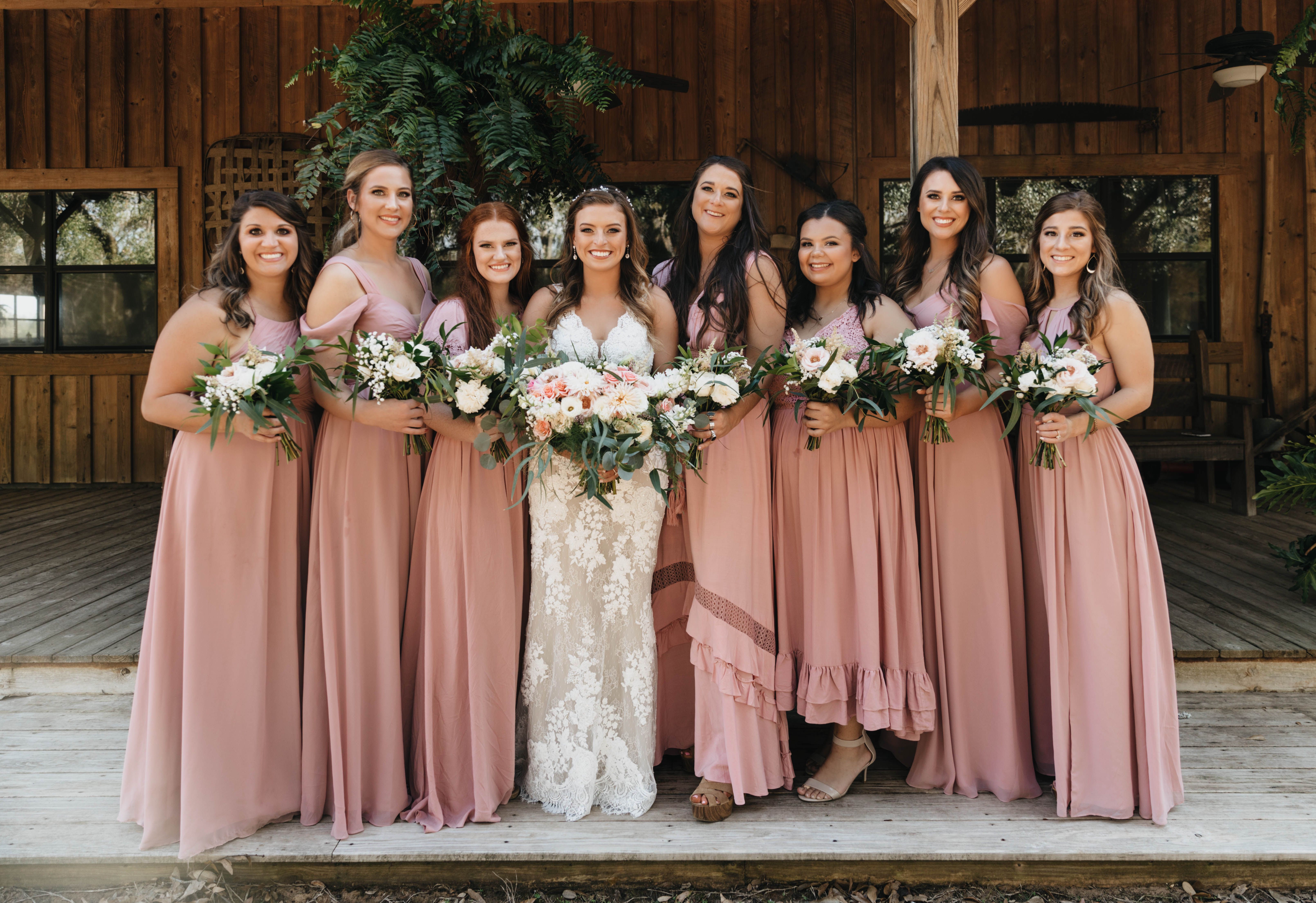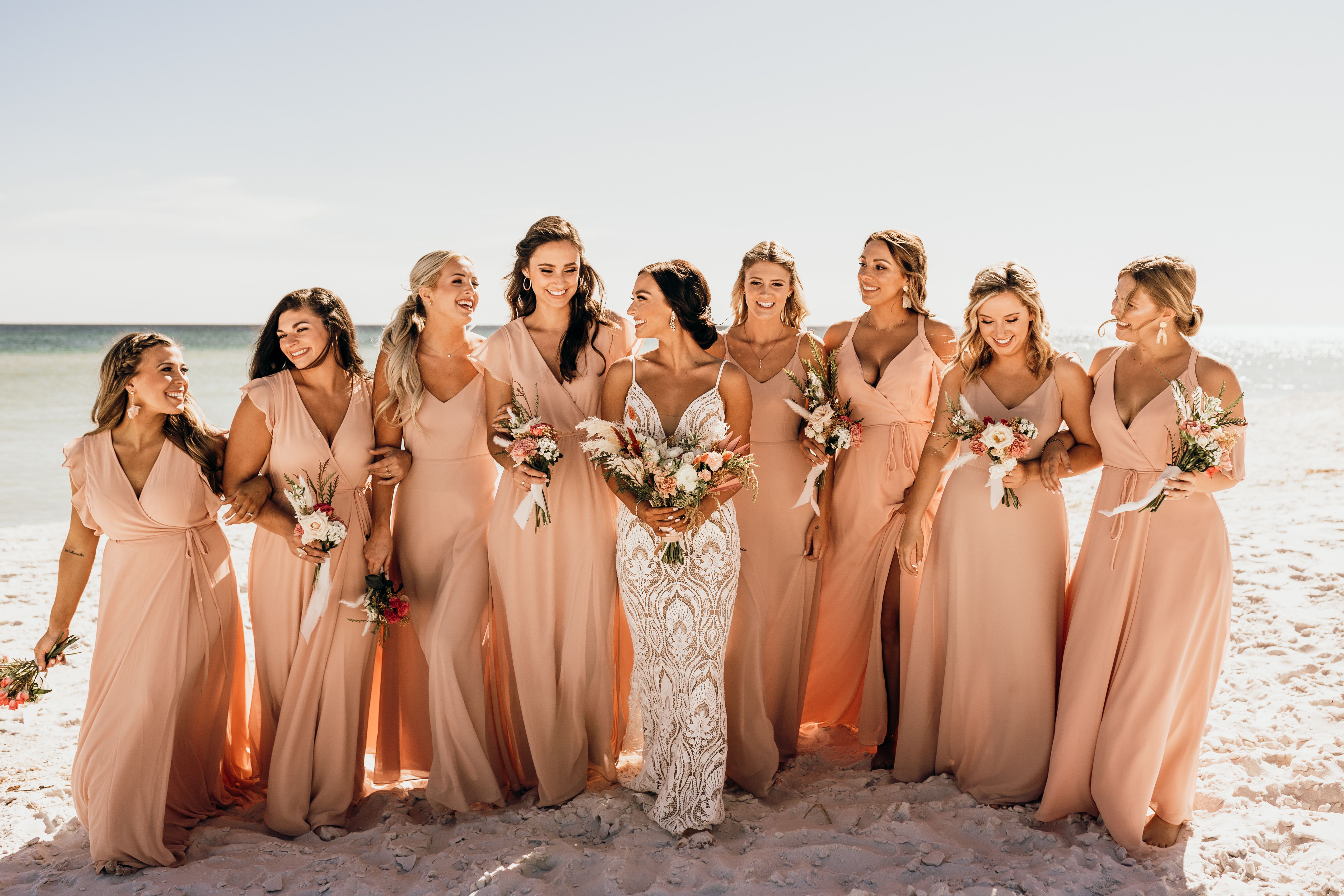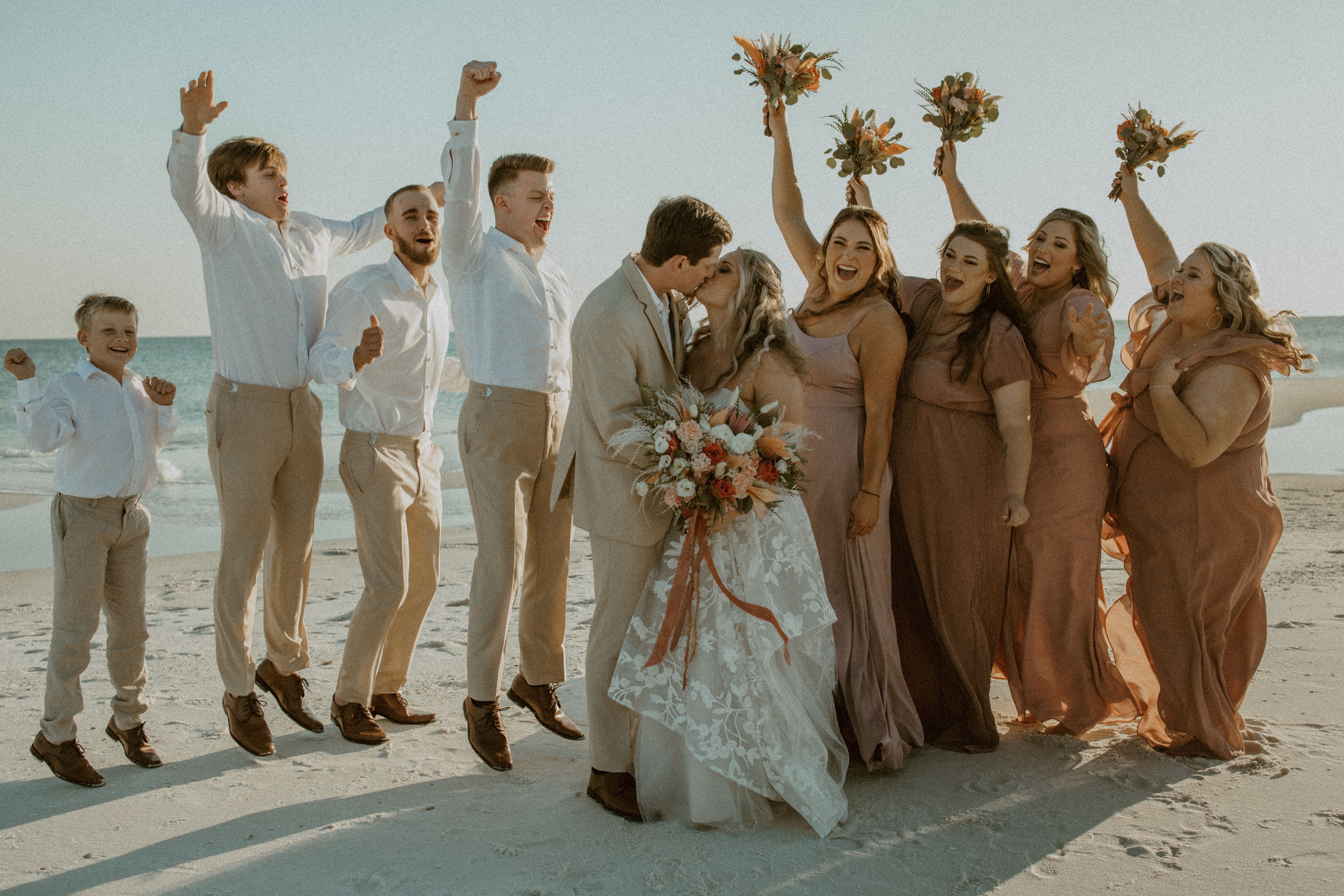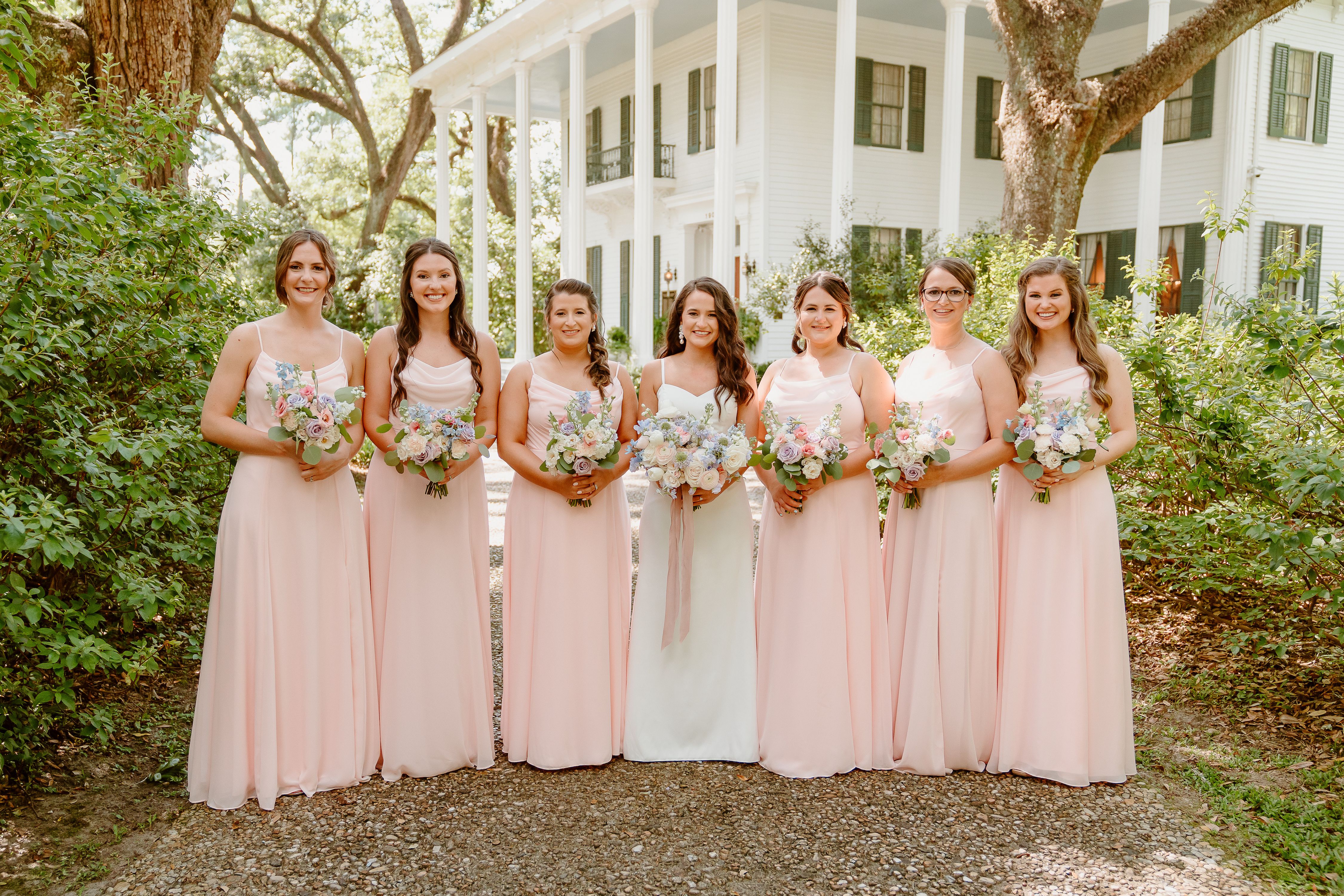 Even fading into shades of beige, gold and white (never thought I would love white bridesmaids dresses but wow!) is so pretty, too!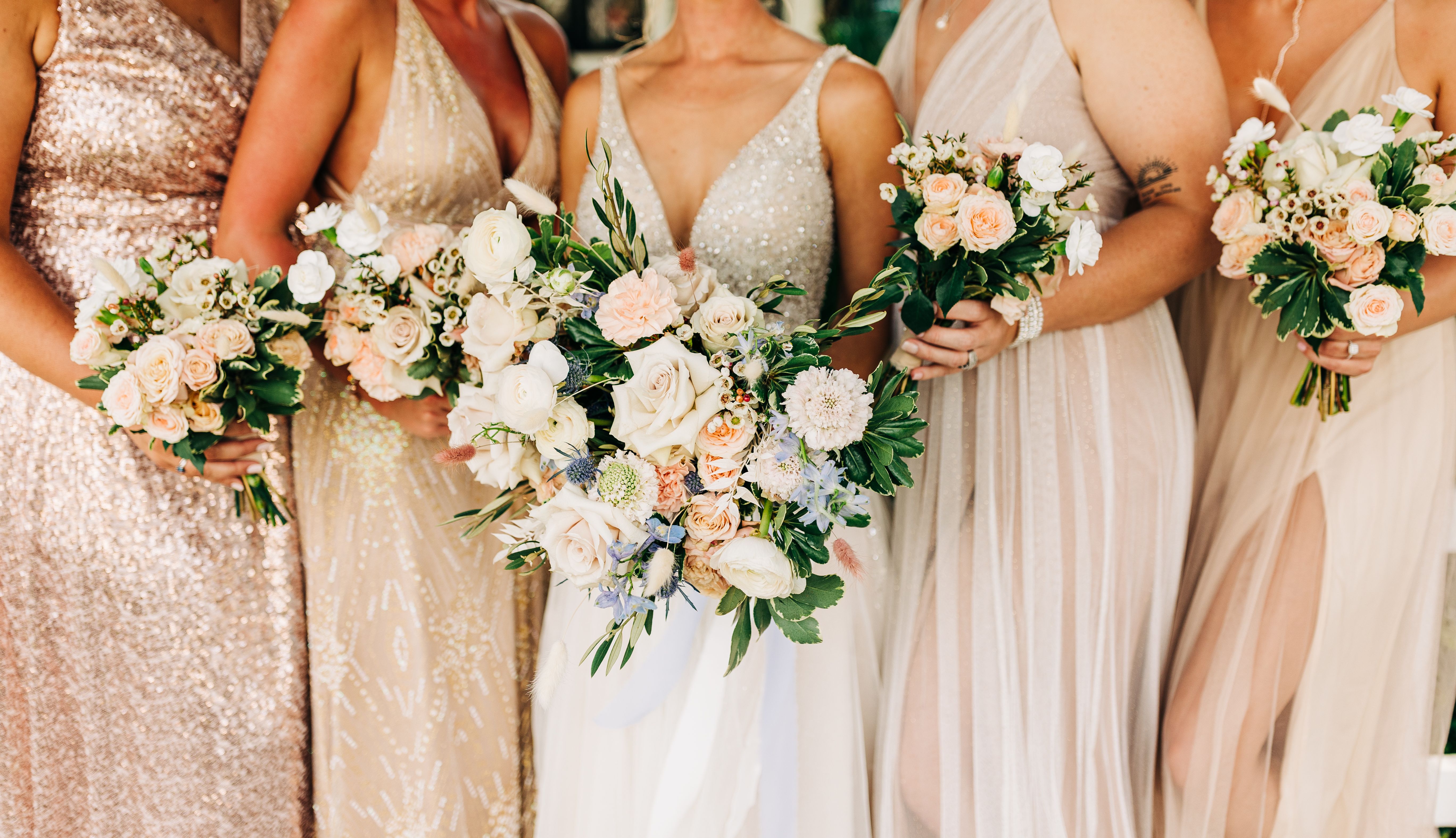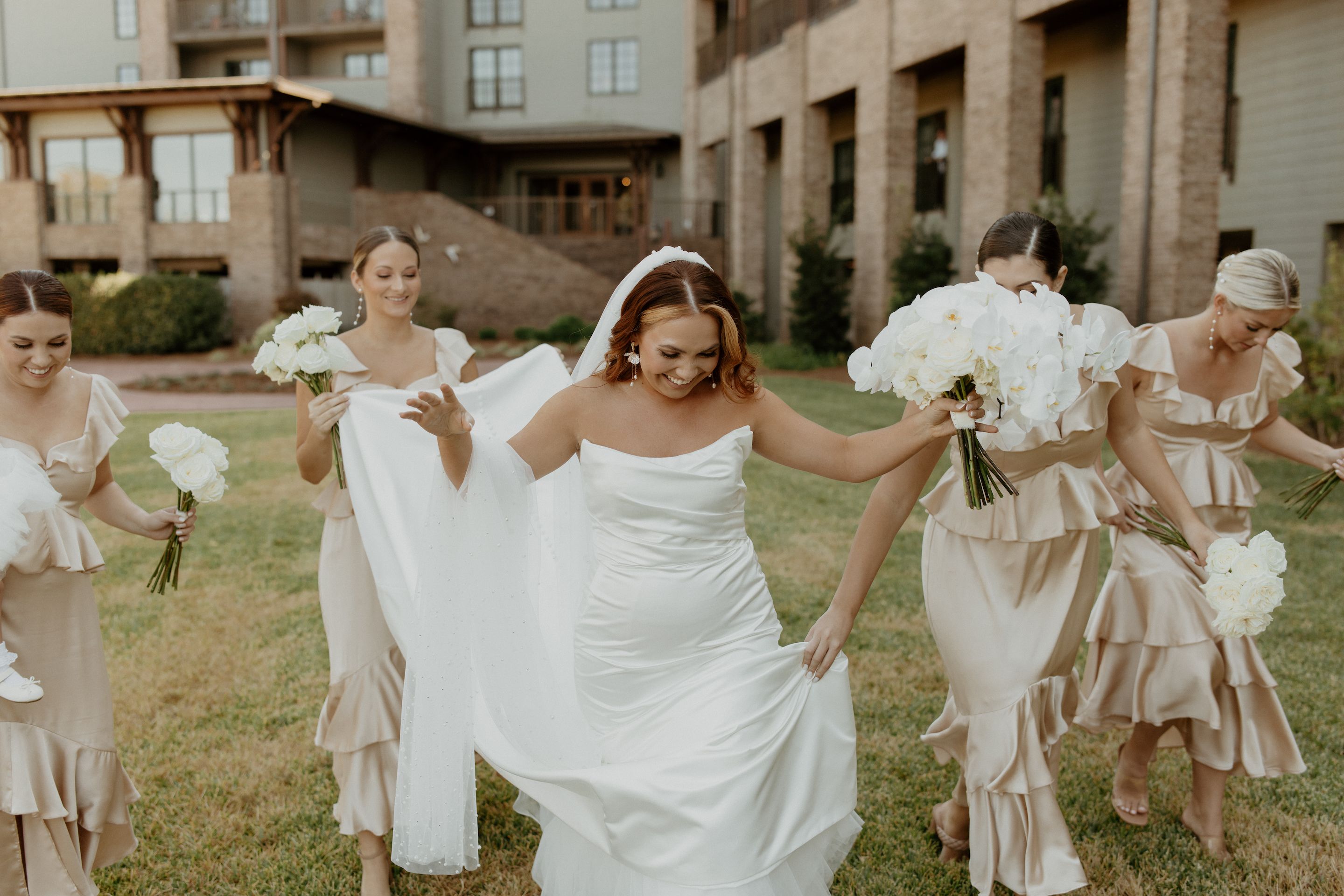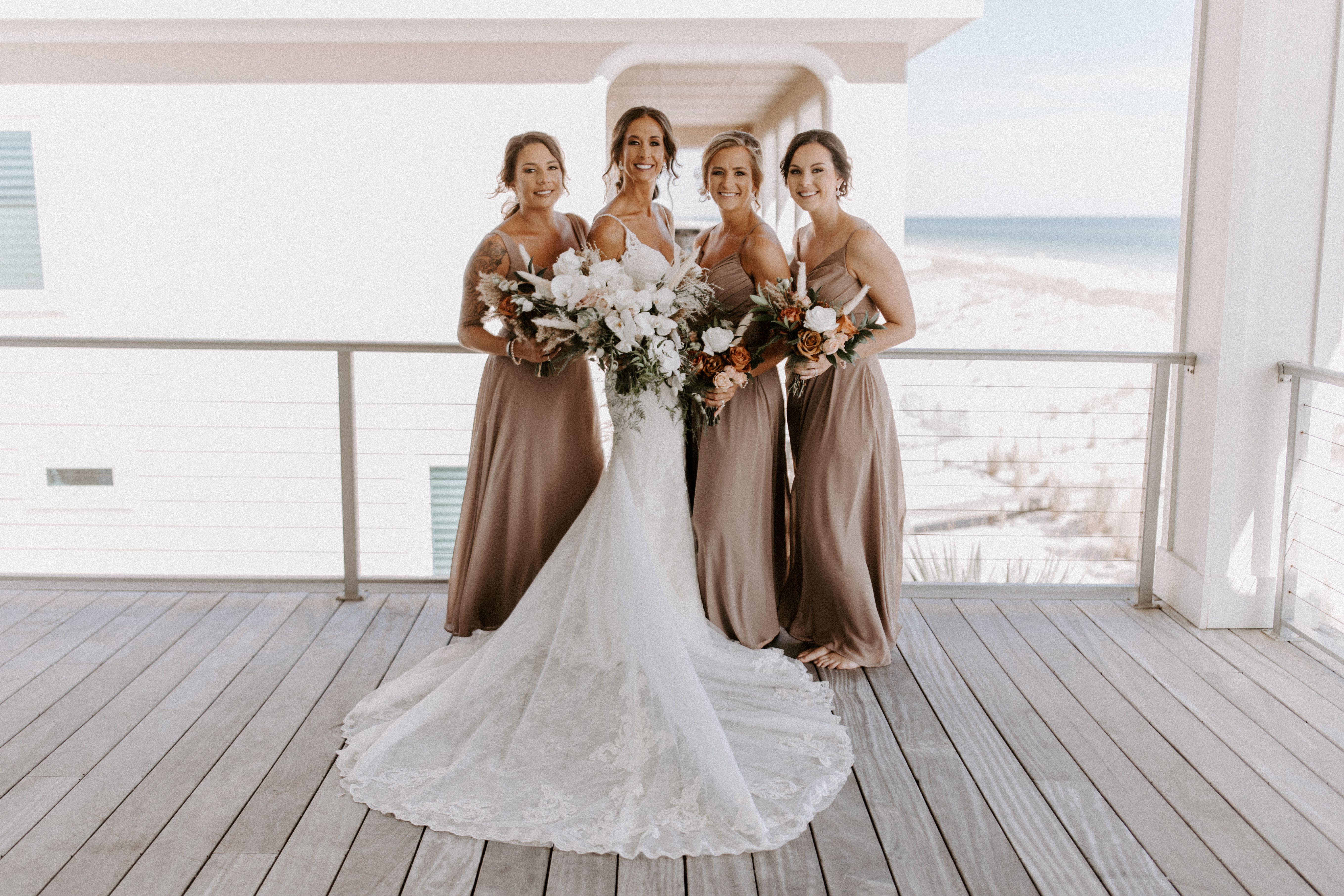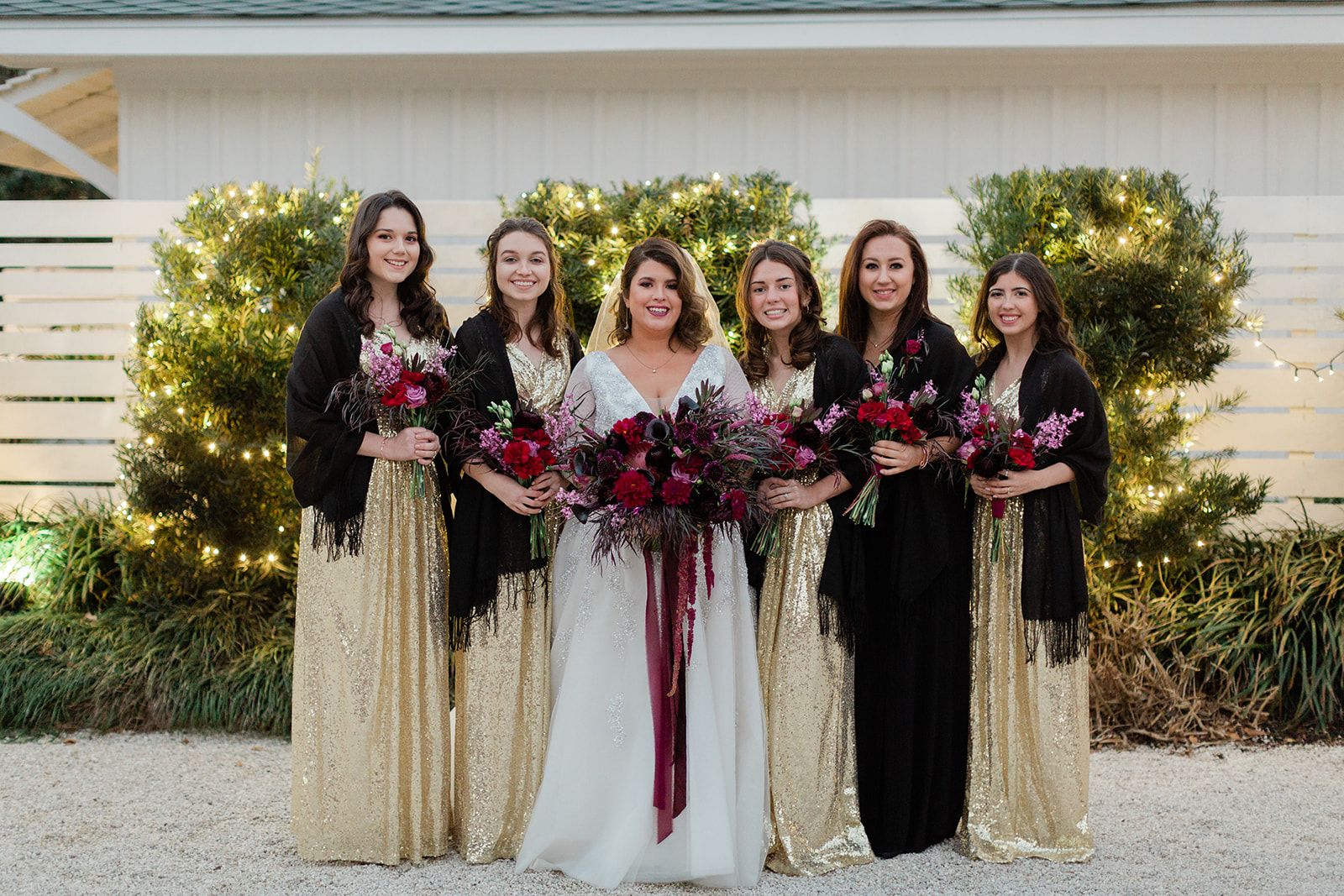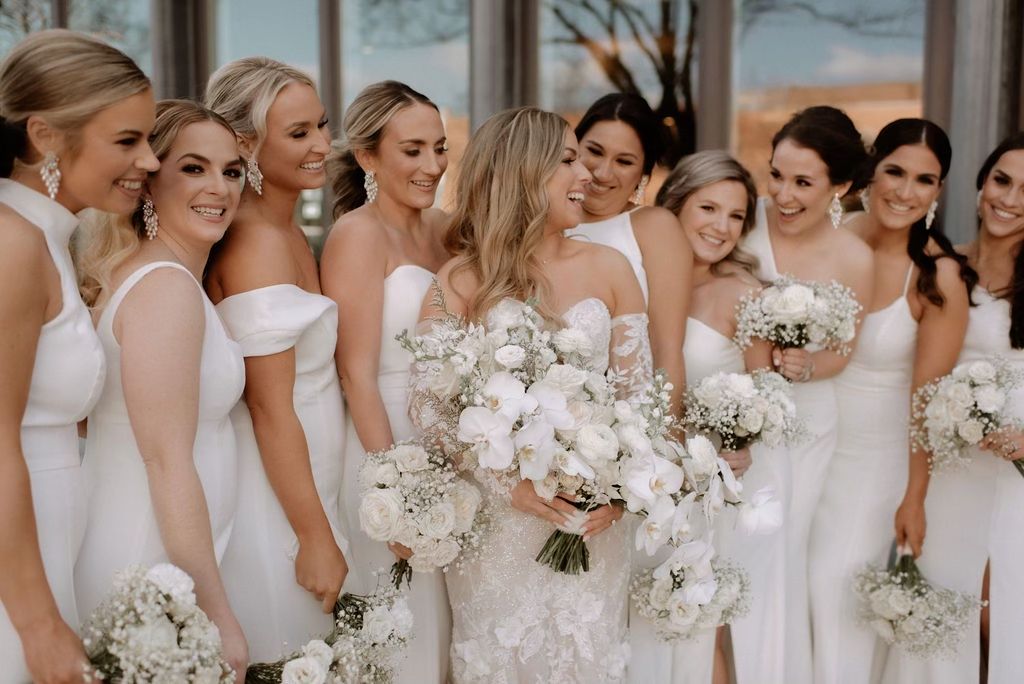 Some brides choose to have a mixture of colors, which I love!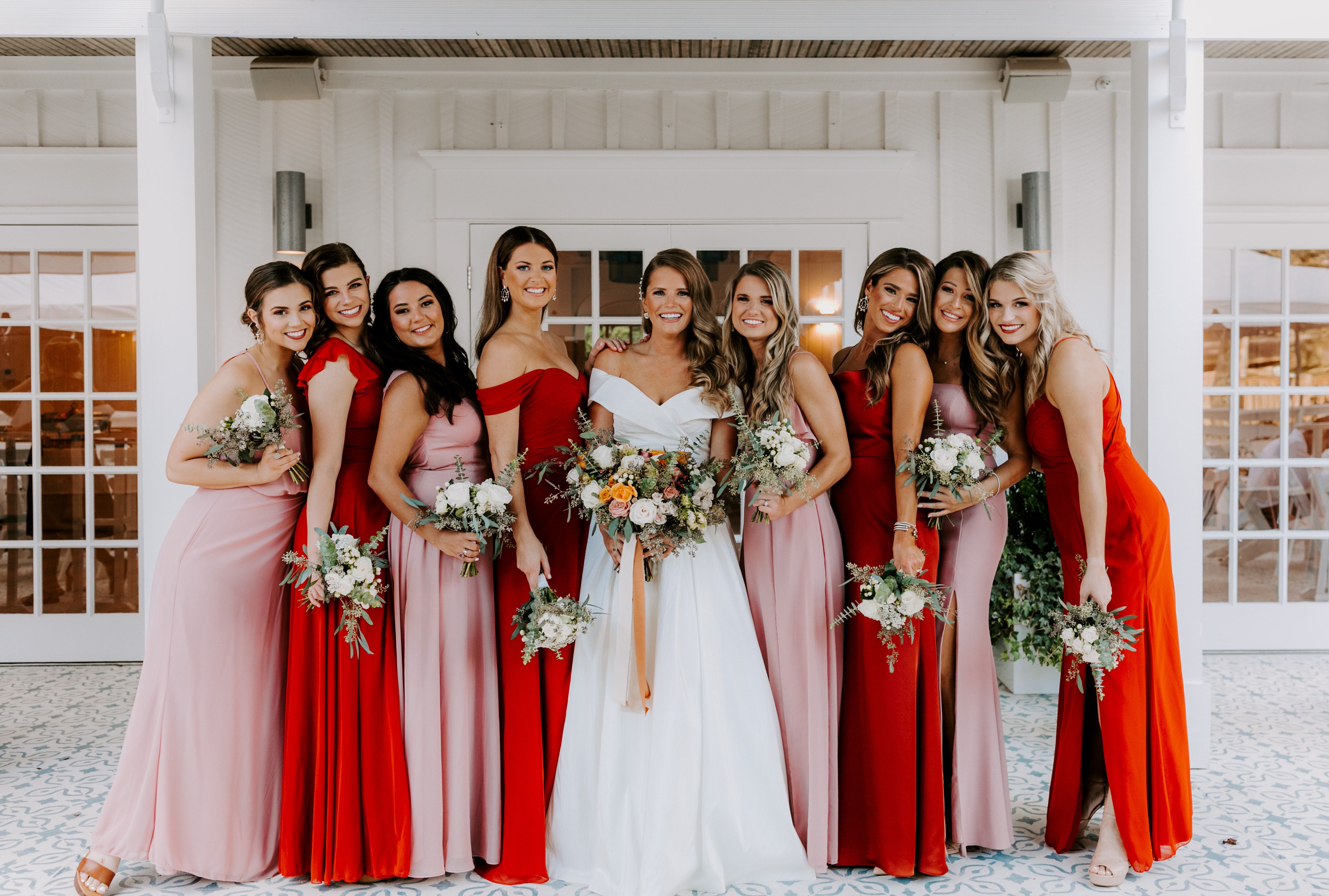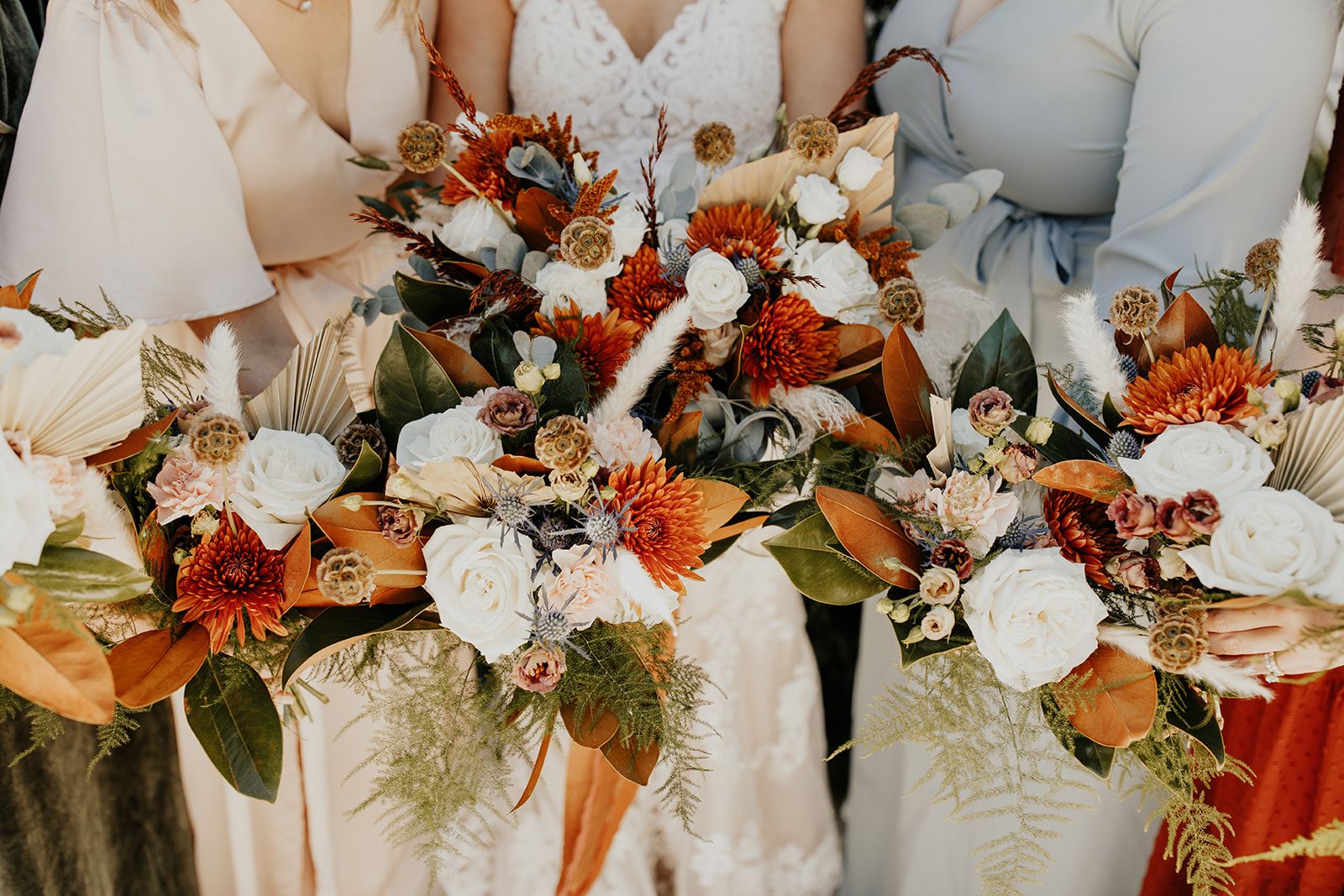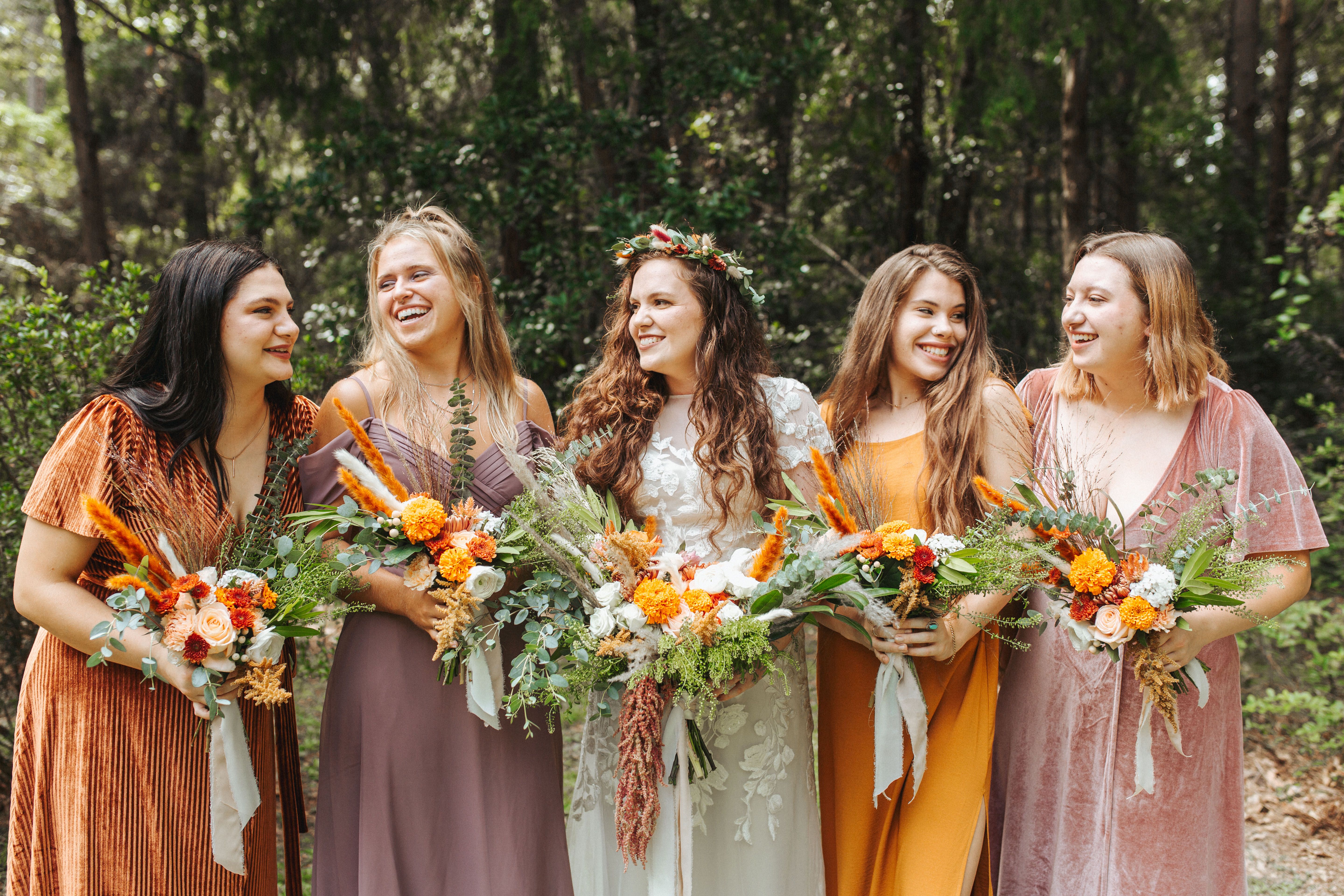 So, while I can't pick a favorite color combo for wedding flowers and bridesmaids dresses, I'll just say this: make sure your wedding florist knows what color your bridesmaids are wearing! You'll get the best results that way!
If you are struggling to choose a color palette, reach out! I have tons of ideas, a floral wishlist, and can definitely recommend palettes that will complement your venue, the season, and the style of your wedding.